[ad_1]

Valtteri Bottas narrowly beat Sebastian Vettel to pole position for Formula 1's Austrian Grand Prix, while Lewis Hamilton will start no better than eighth thanks to a grid penalty.
Bottas's Mercedes led Vettel's Ferrari by less than a tenth after the first runs in Q3, with Hamilton's Mercedes 0.131 seconds further back in third.
All drivers lost their opportunity to improve on the second runs after Romain Grosjean's Haas broke down at the exit of Turn 3 while he tried to adjust his engine settings, and Max Verstappen's Red Bull spun into the gravel at the exit of Turn 7.
Bottas therefore secured his second pole position in F1, and will share the front row with team-mate Hamilton's chief title rival Vettel.
Hamilton was already more than two tenths down on his earlier best through the first sectoron his second lap and he also suffered a wobble on the exit of Turn 4, so would not likely have qualified better than third fastest.
He used super-soft tyres to progress through Q2, so will start the race on an alternative tyre strategy in the wake of his impending five-place grid penalty for an unscheduled gearbox change.
The second Ferrari of Kimi Raikkonen was fourth quickest, just ahead of Red Bull team-mate's Daniel Ricciardo and Max Verstappen, who was struggling with oversteer through Turn 3 before his high-speed spin.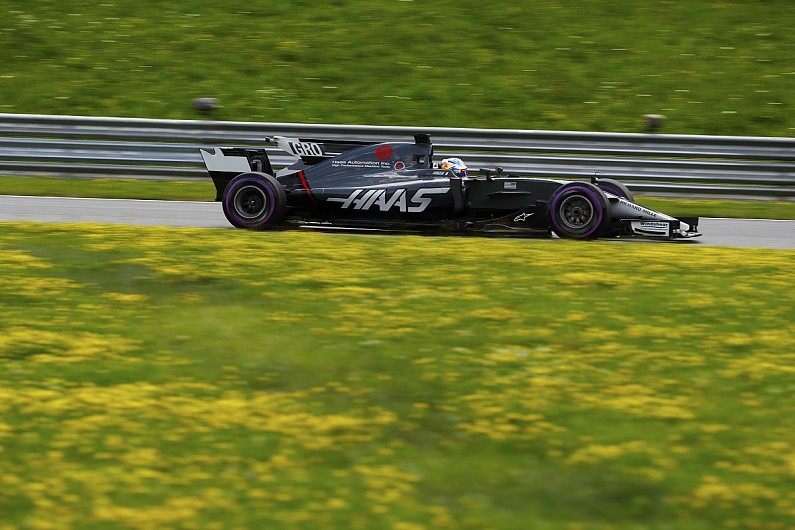 Grosjean ended up seventh fastest thanks to a strong first run, while Force India team-mates Sergio Perez and Esteban Ocon were eighth and ninth, separated by less than a tenth.
Carlos Sainz Jr's Toro Rosso made Q3 for the first time since May's Monaco GP and rounded out the top 10.
Renault's Nico Hulkenberg only just failed to displace Ocon's Force India from the top 10 shootout in Q2, falling short by 0.047s.
Hulkenberg was only five thousandths of a second quicker than Fernando Alonso's spec-2 engined McLaren-Honda, which failed to improve during its second run.
Alonso's team-mate Stoffel Vandoorne, running the quicker spec-3 Honda engine, was happy to qualify 13th, the 0.139s gap to Alonso being the closest Vandoorne has managed to get to his illustrious team-mate so far this season.
Daniil Kvyat endured a difficult session and wound up only 14th fastest in the second Toro Rosso, while Kevin Magnussen ended up last of the Q2 runners, having failed to participate in that segment of qualifying after his Haas suffered a rear suspension failure in Q1.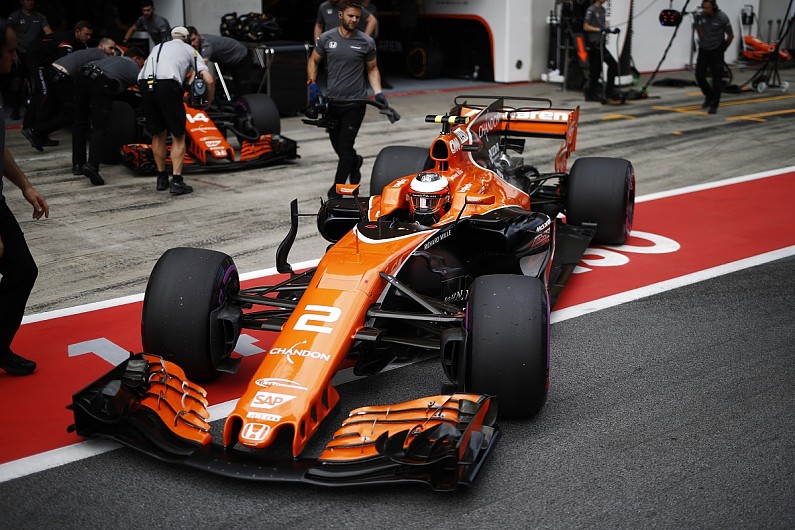 Vandoorne escaped Q1 for only the second time this season, denying Renault's Jolyon Palmer a place in Q2 by just 0.029s with a late improvement.
Palmer failed to improve on his final lap, dropping nearly a tenth compared to his earlier best, so he wound up 16th.
Williams endured its worst qualifying session of the season, with both drivers failing to escape Q1.
Felipe Massa was more than two tenths away from making the cut and only 17th quickest, while rookie team-mate Lance Stroll was another 0.074s down in 18th.
Marcus Ericsson got the better of Sauber team-mate Pascal Wehrlein to avoid wooden-spoon status, lapping only 0.249s away from Stroll, having been more than half a second off the next fastest car in final practice.
AUSTRIAN GRAND PRIX STARTING GRID:
| Pos | Driver | Team | Car | Time | Gap |
| --- | --- | --- | --- | --- | --- |
| 1 | Valtteri Bottas | Mercedes AMG Petronas F1 Team | Mercedes | 1m04.251s | – |
| 2 | Sebastian Vettel | Scuderia Ferrari | Ferrari | 1m04.293s | 0.042s |
| 3 | Kimi Raikkonen | Scuderia Ferrari | Ferrari | 1m04.779s | 0.528s |
| 4 | Daniel Ricciardo | Red Bull Racing | Red Bull/Renault | 1m04.896s | 0.645s |
| 5 | Max Verstappen | Red Bull Racing | Red Bull/Renault | 1m04.983s | 0.732s |
| 6 | Romain Grosjean | Haas F1 Team | Haas/Ferrari | 1m05.480s | 1.229s |
| 7 | Sergio Perez | Sahara Force India F1 Team | Force India/Mercedes | 1m05.605s | 1.354s |
| 8 | Lewis Hamilton | Mercedes AMG Petronas F1 Team | Mercedes | 1m04.424s | 0.173s |
| 9 | Esteban Ocon | Sahara Force India F1 Team | Force India/Mercedes | 1m05.674s | 1.423s |
| 10 | Carlos Sainz | Scuderia Toro Rosso | Toro Rosso/Renault | 1m05.726s | 1.475s |
| 11 | Nico Hulkenberg | Renault Sport F1 Team | Renault | 1m05.597s | 1.346s |
| 12 | Fernando Alonso | McLaren Honda | McLaren/Honda | 1m05.602s | 1.351s |
| 13 | Stoffel Vandoorne | McLaren Honda | McLaren/Honda | 1m05.741s | 1.490s |
| 14 | Daniil Kvyat | Scuderia Toro Rosso | Toro Rosso/Renault | 1m05.884s | 1.633s |
| 15 | Kevin Magnussen | Haas F1 Team | Haas/Ferrari | – | – |
| 16 | Jolyon Palmer | Renault Sport F1 Team | Renault | 1m06.345s | 2.094s |
| 17 | Felipe Massa | Williams Martini Racing | Williams/Mercedes | 1m06.534s | 2.283s |
| 18 | Lance Stroll | Williams Martini Racing | Williams/Mercedes | 1m06.608s | 2.357s |
| 19 | Marcus Ericsson | Sauber F1 Team | Sauber/Ferrari | 1m06.857s | 2.606s |
| 20 | Pascal Wehrlein | Sauber F1 Team | Sauber/Ferrari | 1m07.011s | 2.760s |
[ad_2]

Source link