[ad_1]

Ex-Formula 1 driver Felipe Massa says his former team Williams is on a 'financial path' with the decision over its 2018 driver line-up.
Massa announced his retirement for the second year in a row towards the end of the 2017 season, leaving a vacant seat alongside Lance Stroll at Williams.
Robert Kubica appeared to be the leading contender for the drive, but following the post-Abu Dhabi Grand Prix test, Russian Formula 2 racer Sergey Sirotkin emerged as the favourite to secure the position.
Asked by Autosport if he was surprised that Kubica appeared to be out of the running, Massa said: "The path of the team is financial, including Kubica, so it does not surprise me.
"But I don't know what will happen, I'm not following the team now.
"My thoughts are in other things and what I'm doing from now, and it's not F1 anymore."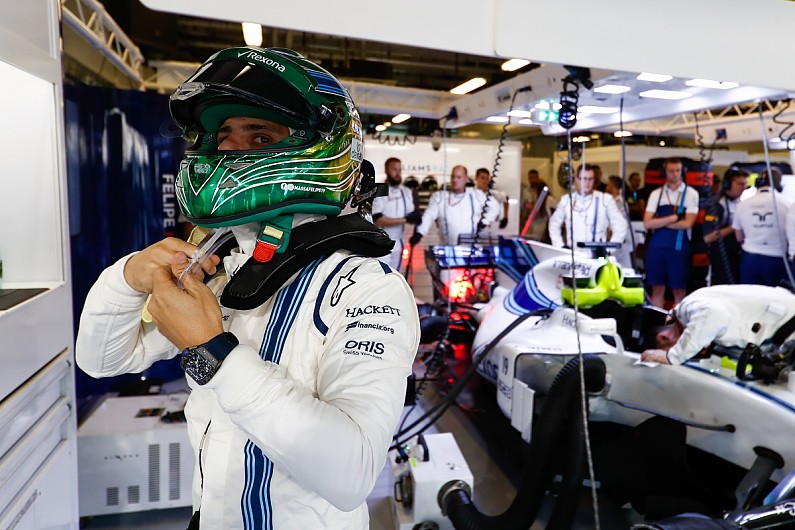 Massa has regularly been linked to a move to Formula E at some point after his F1 career, but he said any talks along those lines are still in the early stages.
"I have some talks with some teams, with some people, but everything is in the very beginning," he said.
"There is nothing that I can say that is close, but it will appear quickly."
The 36-year-old made 269 grand prix starts in his career, winning 11 races and fighting for the 2008 title, which he says exceeded his expectations.
"The only thing that was missing for me was a world title and I believe that I was the Brazilian driver who came closest to do that, from those who were not champions," he said.
"I have nothing to worry about, I'm an accomplished guy and that's the most important.
"I actually had a lot more than I imagined in my career, I fulfilled all my dreams."
[ad_2]

Source link