[ad_1]

Robert Wickens says having minimal experience of IndyCar before the new universal aerokit will help him quickly adapt in 2018, following his first test of the new package.
Wickens ended his DTM career after Mercedes' decision to quit the championship at the end of 2018 and he switched to IndyCar with Schmidt Peterson Motorsports.
He had taken part in a 'car swap' with childhood friend James Hinchcliffe at Sebring in March and drove in Friday practice at Road America in the 2017 car.
Wickens drove the SPM-run Dallara-Honda at Sebring on Thursday in the last day of manufacturer testing and says that his limited running means he can drive the 2018 aerokit with few preconceptions.
"It was a pretty positive day," Wickens told Autosport.
"With the 2017 car in that ride-swap with Hinch at Sebring in March, I never really found the limit of the car.
"But today I used all the same reference points with the heavily reduced aero and kind of lucked into finding the limit of the new car!
"For others, learning the new car is like teaching an old dog new tricks, but for me, it's a situation where I don't need to adjust, I'm just learning, and don't come in with many preconceptions.
"And so I drove it the same way I drove the old car and didn't have to change what I was doing."
Wickens added that his lack of recent single-seater experience was countered by having to develop several cars in the junior categories.
"I'm fortunate – or maybe unfortunate, depending on how you look at it – that my first year of World Series by Renault I was developing a brand new car, Formula 2 it was a brand new car, GP3 it was a brand new car," he said.
"I was always developing cars. Then when I switched to DTM, we were spending the off-season doing car development.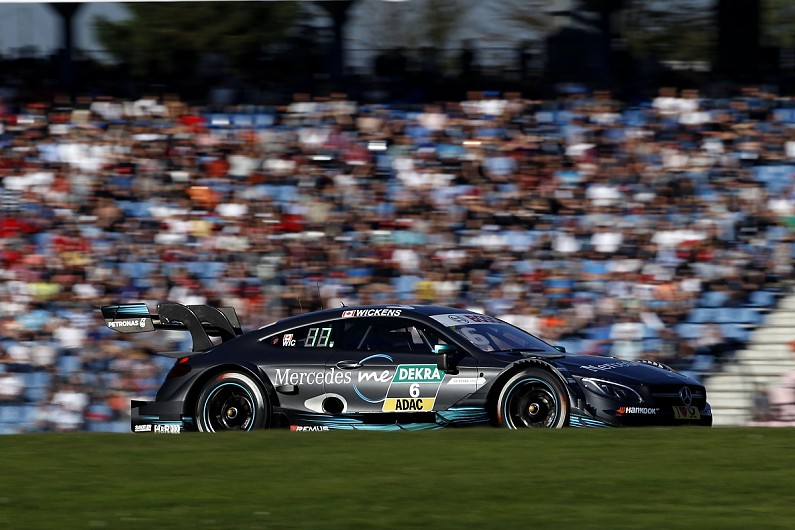 "So I feel like I'm pretty good in that area, despite my lack of IndyCar experience."
While Wickens found a balance he was comfortable with in Thursday's test, he said he is not fully up to speed yet.
"I think I've still got work to do to find the ultimate sweet spot because it's very hard to be consistent with this car under braking," he said.
"But I'm happy with the day because we found a good operating window, the balance of the car stayed really good, and despite being inexperienced in these cars, I never had any scares, never had any near misses.
"A really satisfying and solid day."
The SPM car used in manufacturer testing had to be repaired in a week following Hinchcliffe's Phoenix crash, and ran with an unpainted engine cover.
Team testing begins on January 7.
[ad_2]

Source link