[ad_1]

Maverick Vinales admits he was too easily swayed by the opinions of others within the Yamaha MotoGP squad and that he should have been "stricter" with his team this year.
Pre-season favourite Vinales raced into an early championship lead with three wins from the opening five races, but was unable to maintain his form as the season wore on.
A series of chassis changes knocked the 22-year-old off his stride and Vinales ended up a distant third in the points behind Honda's Marc Marquez and Ducati's Andrea Dovizioso.
Vinales conceded he had to shoulder some of the blame for some of the season's problems, but added he had been too easily influenced by his team at times.
"We are all partly to blame," said the Spaniard. "I should have been stricter in asking for things, in relying on my feelings and not those of others.
"It's not that they didn't listen to me, but we haven't stopped testing things and we got confused.
"Maybe my mistake was not to continue with the old chassis."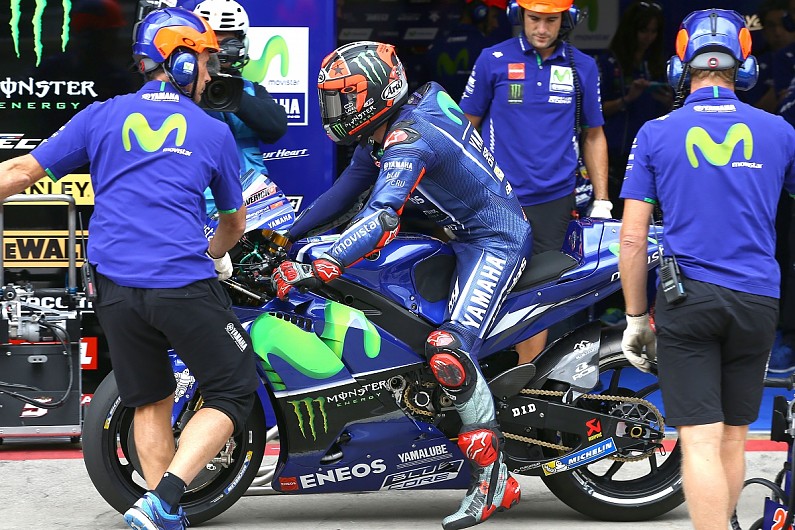 Although his season tailed off, Vinales said he had no doubts about his crew, which is led by Jorge Lorenzo's long-time chief mechanic Ramon Forcada.
"I really trust the people I have in my side of the box, because if not this year I would have gone crazy," added Vinales.
"I have very little patience. I always try to be in front, in all situations and in every practice session.
"To a certain extent I think the season has been good. The first half was a nine [out of 10] and the second was a four.
"If we had not made a great start to the season, it would have been impossible to finish third [in the championship]."
[ad_2]

Source link