[ad_1]

Mercedes team principal Toto Wolff believes his team's double Formula 1 world championship win in 2017 was just as impressive as its first triumph in 2014.
Mercedes won the double at the start of the V6 hybrid turbo era in 2014 and followed that up by repeating the achievement over the next three seasons.
This year marked the first time that the F1 drivers' and constructors' titles have been defended by a team across a major change of chassis regulations, and Mercedes faced its strongest challenge yet from Ferrari and Sebastian Vettel.
"It was tremendously satisfying," Wolff told Autosport of the team's success this year.
"Winning the 2017 championship is for me almost on an equal step with winning the 2014 championship.
"The 2014 win was important because we had never done it, but the 2017 – winning through regulatory change was a confirmation, it was a proof that we knew what we were doing."
Wolff said the success was based on a foundation that the team started putting in place back in 2010, when it took over Brawn GP.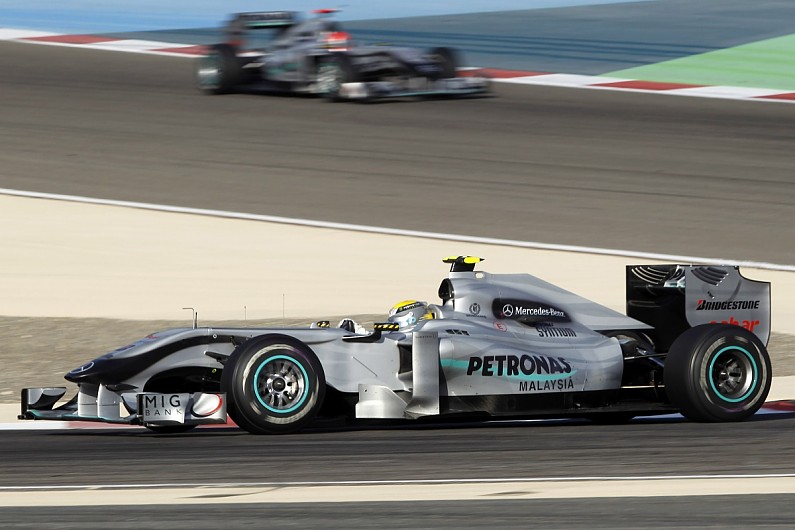 Since then, Mercedes has invested resource across its chassis and engine departments as well as recruiting and finessing its organisational structure from the ground up.
"It is down to the capability of the group of people and the resource that we have built over time," said Wolff.
"By resource I don't only mean financial resource but also technical capability, it is a piece of know-how and correct deployment on track.
"These regulations were rolled in in order to stop us, we think, and we took it as a challenge.
"I remember at the end of 2013, we wrote the script for the perfect future.
"We said that if we were able to come out of the blocks well in 2014, a regulatory change after the third year would be the best that would happen because like in old industrial logic, the law of diminishing returns means that everybody is eventually going to catch up.
"It becomes more and more difficult to find extra gains and everybody else is making bigger steps to reach you.
"So if there is a new regulation in year four, it would suit us if we believe our group of people is the best and the most competent – and this is what happened."
[ad_2]

Source link