[ad_1]

Penske is "taking big swings" with set-up as it works to understand IndyCar's new 2018 aerokit, says '14 champion Will Power.
Power and team-mates Simon Pagenaud and Josef Newgarden tested at Sebring across Tuesday and Wednesday last week.
"Honestly, we're just scratching the surface at the moment," Power told Autosport.
"And we're taking some really big swings at it, trying to work out what settings do what to the car, how much difference they make, and then trying to figure out what's the best compromise for each track.
"One thing we know: the car's going to be very susceptible to weather and track conditions because the floor is so much more powerful now.
"That's where we're getting the majority of the downforce and on a hot day, you'll lose a lot of downforce.
"This car's harder to drive anyway – it takes a lot of finesse and it's difficult to be consistent, because of this big shift in aero when you brake.
"But then you add to that how tough it's going to be to chase track conditions and keep up with the changes in temperature throughout a day.
"It's going to be very hard every weekend."
Pagenaud believes drivers and race engineers are going to need to be a lot more open-minded on race weekends, especially at tracks where they have not tested beforehand.
"Every track is going to ask for a lot of adjustment from the drivers because it will be difficult to predict how the car will behave," he said.
"The driver and the engineer intellect come together to try to make the best package, and you need to make a lot of big changes in a short amount of time.
"Like at Iowa and Gateway we have two-day weekends with very little practice so it will be very difficult to get it right.
"But everyone's in the same situation so it will be a battle to see who can put the finger on it.
"We're still very new to this and not sure what it needs, and quite frankly, half days here and there isn't enough. It gives you a rough idea but regarding specific set-ups, there are a lot of unknowns.
"It's interesting how different a beast it is – more sensitive to temperature and more sensitive to driver input."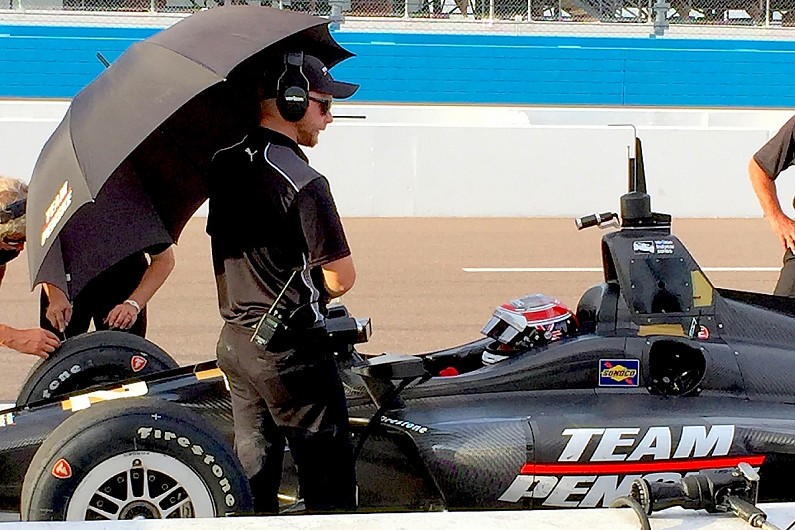 Six teams won races in the 2017 IndyCar season, and Power expects it to be closer and more unpredictable still next year.
"I think there's going to be weekends where one team gets it just right, and it could be any of the teams in the paddock, honestly," he said.
"There are strong drivers in every team, strong engineers in every team, so I think there's going to be a bunch of people coming to the front at different tracks and catching out the other teams.
"I reckon the championship will be wide open pretty deep into the season."
[ad_2]

Source link