[ad_1]

Sebastien Loeb says his preparations for next week's Tour of Corsica World Rally Championship round were more straightforward than for Rally Mexico earlier this month.
The nine-time WRC champion made his first start in the series for three years in Mexico, and led the event – his first on gravel for five years – until a puncture halted his charge and dropped him to fifth.
Loeb completed a two-day test in Citroen's C3 WRC in Corsica last week and said that acclimatising to the asphalt-specification car had been simpler than his preparations for gravel.
But he last competed in Corsica in 2008, and admitted his lack of familiarity with the route – he had driven on 70% of the Mexico route – could be something he struggles with.
"It's difficult to say what's possible," Loeb told Autosport.
"On Tarmac I've always been competitive and I hope that's the case when we come here for the rally.
"But on the other side, Corsica is completely new for me this year. I will have to discover every stage and that will be a disadvantage.
"It's difficult to know exactly, but I hope to be in the fight."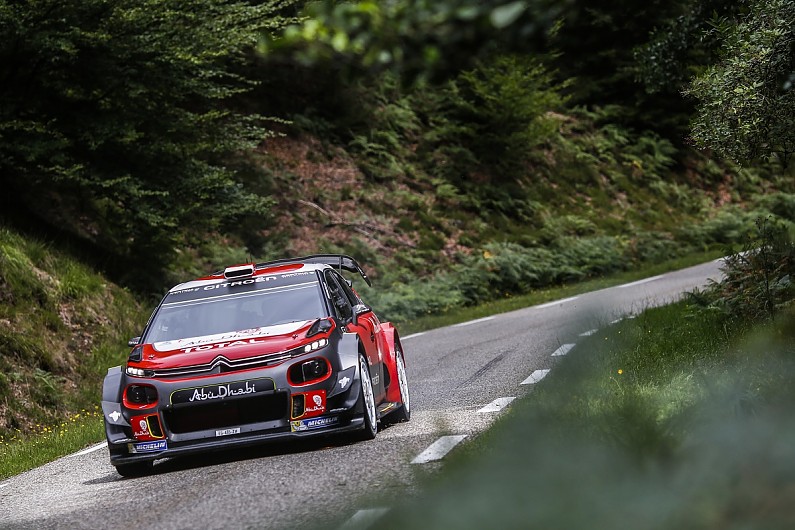 Loeb's arrival at the test was delayed by team commitments in France, meaning he completed only a day and a half of running.
"The test was OK," said the Frenchman, who won in Corsica four times from 2005-08. "It went well.
"The feeling from the car was quite good, it helped to have driven the car in Mexico, even if it was on gravel – I was a bit more used to the car than the first gravel test.
"It's actually easier [to get used to the car on asphalt] because I was a little bit used to it.
"There was a bit of understeering for me, we [will] try to work on this, but otherwise the feeling was OK.
"After the first run I immediately started to work on finding a better set-up for me and after the third or the fourth run, the feeling was quite good and we try to then make some little adjustments.
"I didn't need to make any big changes to the car for me.
"I found the set-up quite quickly, but then I tried some other set-ups to check some different feelings from the car and to try to prepare for different conditions."
Loeb's late arrival meant Kris Meeke picked up an extra morning of running before handing the C3 over to his team-mate, and Loeb said the working with the Northern Irishman was simplifying the set-up.
"My settings for the car are close to Kris," he said.
"The diff is the same, but I am a bit different in roll bar and springs – the rest is quite similar."
Corsica is the second of Loeb's three planned outings for this season, with his third start to come in October in Spain.
[ad_2]

Source link