[ad_1]

Get unlimited access
You have 10 articles remaining to view this month.
Volkswagen's Polo GTI R5 – the car with which it will return to the World Rally Championship in WRC2 – will not make its debut until Rally Spain in October.
Autosport understands VW's first R5 car was originally scheduled for a home WRC debut at Rally Germany, but the homologation date was put back as the car evolved following its test programme.
"The tests have gone well. The drivers who have tested the Polo GTI R5 have given very positive feedback," said Volkswagen Motorsport director Sven Smeets.
"Despite this, we still want to change a few things before the car is finally homologated."
Smeets added the mixed-surface nature of the event made Rally Spain the ideal place to launch the world's latest R5 car.
"The Rally Spain is a very happy stomping ground for us," he said. "We celebrated our first world championship title here. You simply don't forget moments like that.
"With its varying surfaces, the Rally Spain is obviously also excellently suited to a first really tough test under competitive conditions."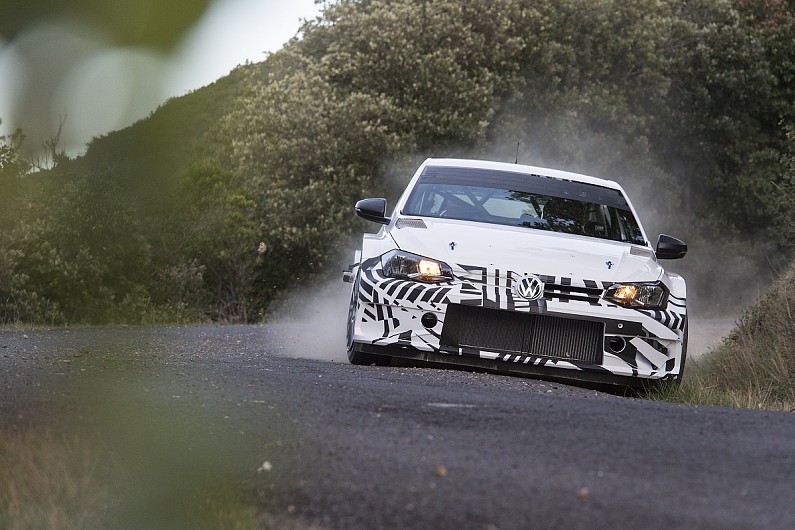 Technical project leader Gerard Jan de Jongh said the process of developing the R5 car was more involved than VW's work on its super-successful Polo R WRC – a car that dominated world rallying with four straight championship doubles from 2013-16.
"A customer car must almost be developed even more thoroughly than a World Rally Car for a works team," said de Jongh.
"Once the car has been successfully homologated, a customer often does not have the opportunity to make any changes or test the car thoroughly.
"For this reason, we are taking the time to ensure that we supply our customers with a fully-developed and fast Polo GTI R5 in October."
In addition to the R5's debut, VW will also make a factory motorsport return its electric I.D. R at the Pikes Peak International Hillclimb in June.
[ad_2]

Source link