[ad_1]

Get unlimited access
You have 10 articles remaining to view this month.
Mercedes Formula 1 boss Toto Wolff has described Bernie Ecclestone's comments questioning Lewis Hamilton's desire as nothing more than a "hand grenade" from the ex-F1 supremo.
Ecclestone told Sky Sports he feels Hamilton is "not the racer he was", suggesting he could be "getting a little bit tired of travelling and he's fed up with things".
Hamilton declined to comment on Ecclestone's remarks, but Wolff said in Baku on Saturday evening that the reigning world champion is "relaxed" about such speculation.
"All of us very much respect Bernie, but we have also learned to take the comments with a smile," said Wolff.
"Lewis is remarkably easy with these kinds of things – I think that he sees it pretty relaxed.
"Bernie comes in and throws a hand grenade and it's in the papers – it's great.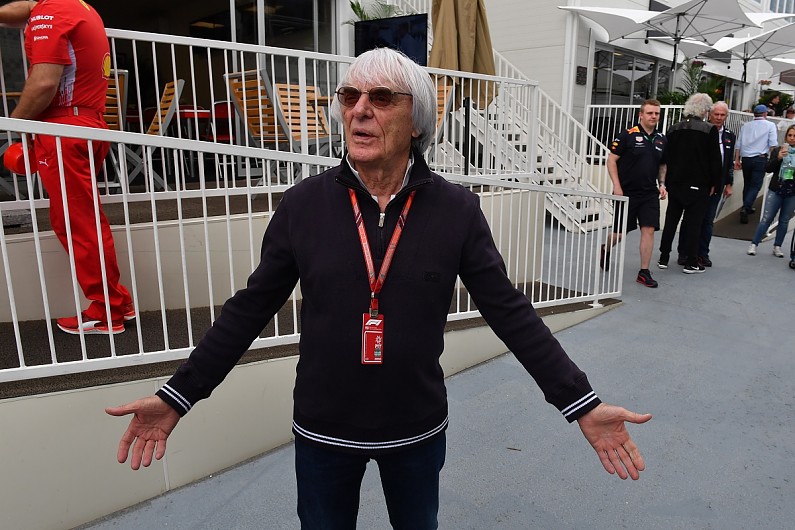 "It's Bernie's way – he got all of you here [into F1] and me, and he made the sport big.
"It's the off-track and on-track narrative and another thing to write about and talk about."
Wolff said Hamilton is still motivated, and he added the over-reaction to Mercedes suffering three defeats in a row for the first time in the V6 hybrid era was a symptom of the way reporting is handled in the modern age.
"How the news is running these days, we are oscillating between exuberance and depression, and back again," he said.
"When things are not going in the right direction it's doom, and when you win two races in a row it's the utter Mercedes dominance destroying the sport.
"Maybe it's somewhere in the middle. We haven't collectively performed on the level we would want to in the last races.
"There were three races we could have won and we didn't, that's a fact.
"But I still see the fire and the desire to win very much burning in Lewis."
[ad_2]

Source link