[ad_1]

Get unlimited access
You have 10 articles remaining to view this month.
IndyCar and Formula 1 have learned from each other in the development of the windscreen and the halo, according to IndyCar's director of engineering and safety Jeff Horton.
F1 began using the halo cockpit protection device in 2018, while IndyCar is set to complete its second on-track test of the windscreen at Indianapolis with Penske's Josef Newgarden on Monday.
IndyCar did not consider the halo because of restricted visibility on ovals and F1's only on-track test of a windscreen-style cockpit protection, the shield, ended after it made Ferrari's Sebastien Vettel feel sick at Silverstone last year.
While the FIA does not oversee IndyCar, Horton and the series's medical consultant doctor Terry Trammell sit on the FIA's Global Institute for Motor Sport Safety.
Horton told Autosport that F1 and IndyCar's shared learning has been beneficial.
"It's been bi-directional as we've been sharing everything we've been doing with F1," said Horton.
"They've shared with us, we've both learned from each other, it's a good relationship.
"There's a group of us that communicate quite often, and we have regular quarterly meetings as well.
"We understand the loading and the good and bad of the halo, they understand the same with us with the windscreen."

Why IndyCar is pursuing the idea F1 dropped
Horton said IndyCar chassis builder Dallara's F1 role with Haas was also helpful for knowledge transfer on the cockpit solutions.
"Frontal protection had been on everybody's mind – Dallara are the producers of Haas F1 cars so they've been dealing with the halo," he said.
"So all of us had been talking about that for a long time, so it's [cockpit protection] been on the list for a long time in worldwide open-wheel racing."
Carlin: Both approaches valid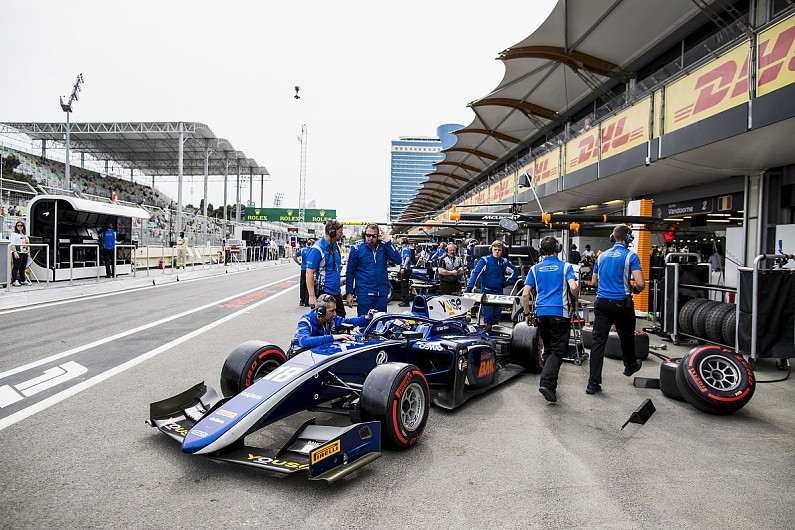 Carlin boss Trevor Carlin runs teams in both Formula 2 and IndyCar, meaning he has seen both cockpit protection systems in action.
He was present for Scott Dixon's first test of the windscreen at Phoenix, while F2 has also begun using the halo in 2018.
"I'm a fan of all types of driver protection," Carlin told Autosport. "So I think both solutions are brilliant in that respect.
"You've got your personal feeling on aesthetics, personally I like the style of the screen.
"But I don't think the screen has been 100% strength-tested as much as the halo has. The halo has exhaustive testing and I think it's a great solution.
"It's just whether the spectators or the purists like it. It's one of those things you just have to get used to.
"I think it's a great step forward for the sport, the halo and the windscreen, and I don't care which we end up having. As long as we have something, brilliant."
[ad_2]

Source link