[ad_1]

Get unlimited access
You have 10 articles remaining to view this month.
NASCAR must heed the stark differences between the Cup series's Coca-Cola 600 and the prior All-Star event as it plots its post-2019 regulations overhaul.
The non-championship All-Star race was the first opportunity in the Cup series to trial a new aero package that included front air ducts, restrictor-plates, a larger rear spoiler and splitter last used in 2014.
That test followed a successful trial in the Xfinity series race at Indianapolis last year that produced thrilling, restrictor-plate style racing, which led to it being used again in the feeder series during 2018.
Stewart-Haas Racing and Kevin Harvick once again dominated the All-Star event, but from start to finish it was a much more entertaining race. There were three and four-wide racing at times – no small feat on a 1.5-mile speedway – and 38 green-flag passes for the lead throughout the four-stage, 80-lap race.
Kyle Busch – Harvick's title rival – won last weekend's points-paying race in Charlotte, which was a career-defining moment as he is now the only driver with a win at all current Cup series tracks. But Busch had virtually no competition for the win.
In the four-stage, 400-lap championship race, there were just 23 green-flag passes for the lead, and even that figure was hard to believe.
That is a stark difference for NASCAR to consider and it raises a very important question.
NASCAR is also in the entertainment business. How long can it afford to sit on a potential solution to its quality of racing issue – one that has been plaguing the championship for several years?
No, the new aero package isn't going to solve all of NASCAR's on-track problems – as Busch has hinted – as Harvick still outshone the competition in the All-Star Race.
But consider the current state of competition too. It's clear that the 2018 championship, for all intents and purposes, is likely to be decided between Harvick and Busch.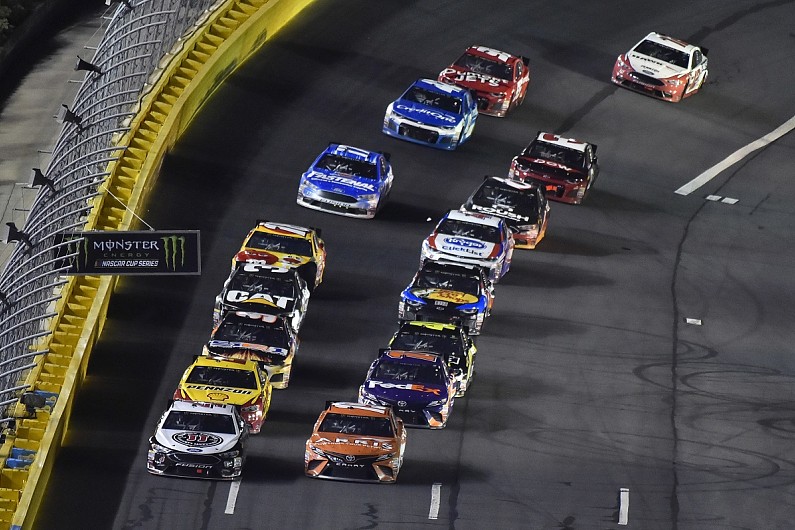 Harvick, who has five series wins this season, led three of four stages to capture the All-Star Race victory and Busch picked up his fourth Cup win of 2018 in the Coke 600, leading all but 23 of the 400 laps.
Harvick looked like he could be a factor last weekend, but we'll never know for certain after an early puncture ruined his run.
Furniture Row Racing's Martin Truex Jr and Chip Ganassi Racing's Kyle Larson, and a few others, could conceivably contend for the title this year. But realistically, a team is going to have to really work pretty hard to topple Harvick and Busch on a weekly basis.
While NASCAR may be going through a youth movement, it seems a pair of talented veterans – with experienced teams behind them – are directing the storyline this season.
But consider how much more exciting it could have been. The road to Busch's dominating win last weekend certainly would have been filled with many more twists and turns. That's what NASCAR needs – even if in the end the result remained the same.
[ad_2]

Source link