Cal Crutchlow admits he is pessimistic about the future of British talent in MotoGP, and can picture a grid devoid of riders from the UK after he stops racing.
LCR Honda rider Crutchlow recently secured a one-year extension to his factory contract with the Japanese manufacturer but said he is "positive" it will be his last in MotoGP.
The 32-year-old is already set to be the only British representative in MotoGP next year, as compatriots Bradley Smith and Scott Redding have not retained their seats at KTM and Aprilia respectively for 2019.
Smith is in contention to join Aprilia as a test rider, while Redding is exploring options in World Superbikes, Moto2 and even domestic Superbike series to further his career.
Asked if he was surprised at the slump in British riders, Crutchlow said: "I'm not surprised, not in the slightest.
"I'm good friends with Brad [Smith], I'm a big supporter of his, I think he does a good job in MotoGP.
"Unfortunately for him, he wasn't fast enough in the two or three races this year he needed to be.
"But he is fast enough, that's the difficult thing in MotoGP. If you're not fast at the right time… it was two or three races, it's so cut-throat here.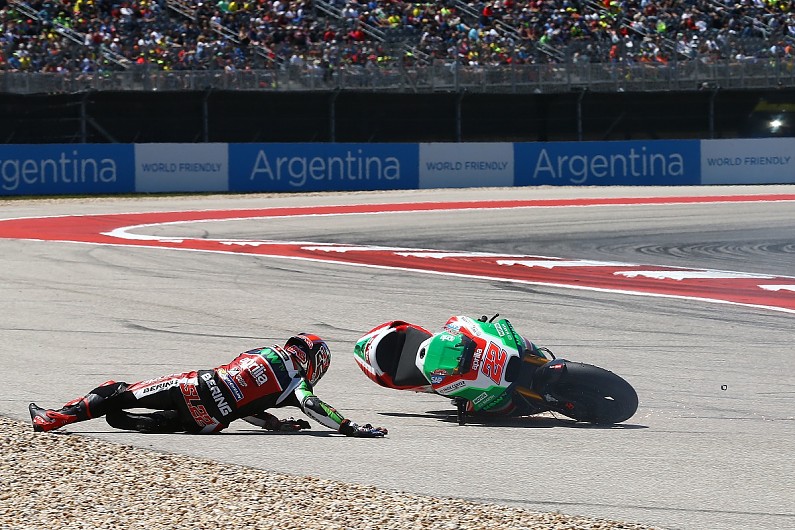 "I would of course like to see Sam [Lowes, 2017 Aprilia rider] regain his form and be able to come back up [from Moto2], but it's so difficult to see anybody else that's going to come in those two years.
"We haven't even got anyone in Moto3 at the moment that you would say is fantastic, and could come to MotoGP and be competitive.
"If they come here and they're not competitive, they will be here for one year as well."
MotoGP promoter Dorna established the British Talent Cup for 2018 in order to try and encourage more UK riders into grand prix racing, and also supports the British Talent Team that ran John McPhee in Moto3 last year.
Crutchlow said he was a supporter of the initiative but warned it could take years before it produces any rider capable of progressing to the pinnacle of grand prix racing.
"I'm a big supporter of the British Talent Cup, I try and help them guys, to bring the level of riders up in the UK," said the Honda rider.
"But if I knew what to do, I would fix it, because I have the resources and money to fix it, if that's what it took.
"We are doing that along with Honda, with Dorna, many things to get to a position where we have these guys to come through. But at the moment we don't see them.
"It's sad. I can only hope that somebody comes through, but unfortunately I don't see it at the minute."