Get unlimited access
You have 10 articles remaining to view this month.
Dale Coyne Racing's Pietro Fittipaldi admits he has not fully healed from his injuries suffered this year in the World Endurance Championship, and has driven through the pain in IndyCar.
Fittipladi crashed in qualifying for the WEC's season-opening race at Spa in May and suffered a complex fracture of his left leg and a broken right ankle.
He moved from a Belgian hospital to Indianapolis in order for his recovery to be overseen by IndyCar medical specialists and made his comeback at Mid-Ohio in late July.
Fittipaldi will see out the IndyCar season at Sonoma this weekend, finishing a run of five IndyCar races in which he scored two top 10 finishes.
He has chosen to withdraw from DragonSpeed's WEC team for the upcoming Fuji race, with Henrik Hedman also withdrawing, and will be placed by Australian James Allen.
"I want to focus more on the last race for IndyCar and then further recovery," Fittipaldi told Autosport.
"We have a big off-season after Sonoma and I want to focus on getting the leg better, stronger.
"I've been doing a lot of travelling, a lot of moving, and that's not helping my bones to heal. I need to use that time to stay home instead and do as much physical therapy as I possibly can.
"My right ankle is 100% [fixed]; my left [leg], because it was the tibia and fibula, they just take longer to heal.
"My bone is still broken, and I've been able to drive because I have a rod in my leg but it is still hurting because the bone is still healing.
"So I need to maximise the healing after the IndyCar season and get my left leg back to 100% as quickly as possible."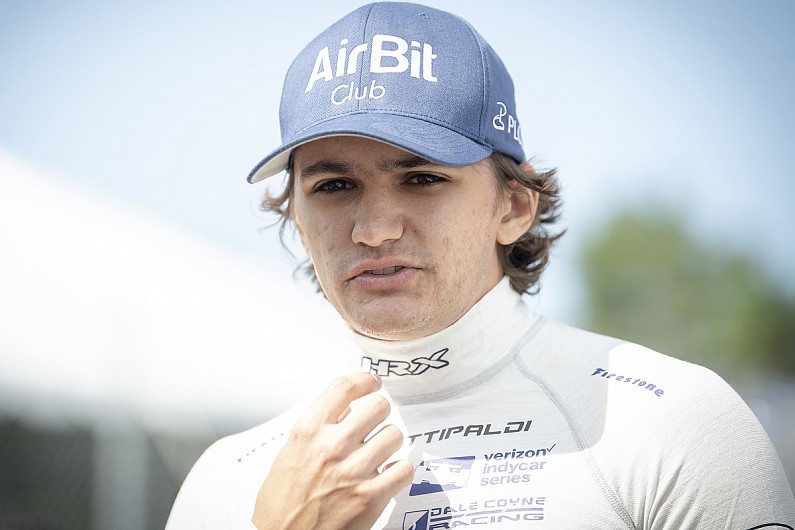 Fittipaldi's WEC replacement, Allen, will be making his first LMP1 appearance.
He will drive alongside Ben Hanley in a revised two-man line-up, having previously driven in the European Le Mans Series.
DragonSpeed boss Elton Julian said: "James has put in some very impressive drives over the last season and has been able to secure P3 in the ELMS championship last year in his rookie sportscar campaign.
"I have no doubt he will settle in nicely within the more complex LMP1 program and work closely with Ben, our engineers and the entire team to bring us the results this programme deserves."