Get unlimited access
You have 10 articles remaining to view this month.
NASCAR president Brent Dewar will step down from his role and be replaced by Steve Phelps.
Dewar (pictured above, right), who played a key role in NASCAR's increasing push of its young talent after several big-name retirements, will now transition into a senior advisory role.
His replacement Phelps will begin his new role on October 1 and report to current NASCAR chairman and CEO Jim France, who took over from Brian France following his arrest for driving under the influence.
As NASCAR's chief global sales and marketing officer, Phelps was a driver behind the Monster Energy sponsorship deal that NASCAR recently renewed and in the digital and social rights of the organisation, having previously worked for the NFL.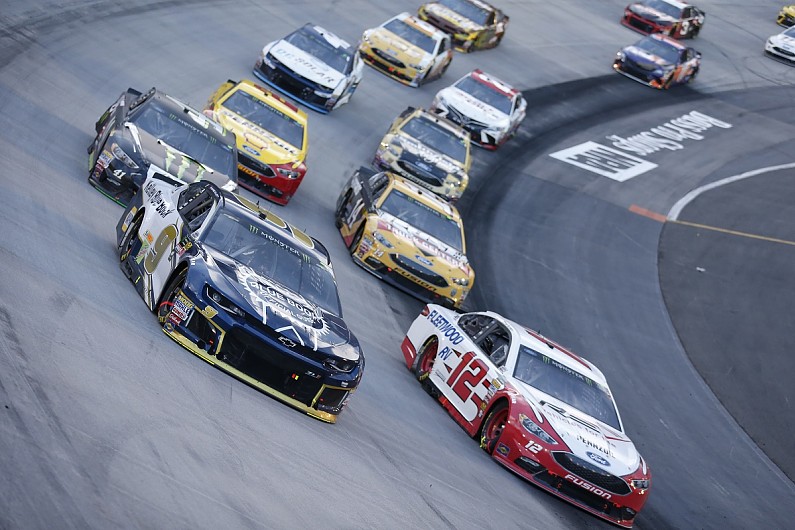 "We couldn't be more thrilled to have Steve Phelps as our leader," France said.
"His passion for NASCAR and proven ability to work with our partners has been unparalleled over the years.
"We thank Brent for his service and leadership to our sport. His energy and vision have been of tremendous benefit to our employees and our industry."
Phelps added: "As a life-long fan of NASCAR, the opportunity to provide league-wide leadership is something I am looking forward to.
"I am confident that the strong team of leaders here at NASCAR and across the industry will accelerate the necessary changes to grow the sport and engage our passionate fans."
Dewar's exit ends a five-year spell at NASCAR, during which he progressed from its chief operating officer to the president role which he held for 14 months.
"It has been a privilege to serve this sport these past five years," said Dewar.
"NASCAR is a close-knit family and I have been blessed to be part of a great team and industry, working collaboratively to deliver great racing for our fans.
"I look forward to continuing to work with the industry and the France family."
NASCAR's chairman Jim France has yet to speak to the media since Brian France stepped away from his role "indefinitely", preferring to assess the landscape behind the scenes before answering questions.
Brian France has recently pleaded not guilty to his charges.