Get unlimited access
You have 10 articles remaining to view this month.
Super GT frontrunner and Nissan driver Jann Mardenborough will make his first Blancpain GT Series start in nearly three years at next weekend's Endurance title decider at Barcelona.
Mardenborough has been drafted in as a replacement for the injured Lucas Ordonez by RJN Motorsport, the squad with which the Englishman has been associated with since 2011.
The 27-year-old finished, who started his career with RJN in 2011, sixth in the 2014 British GT championship with RJN and made his last Blancpain GT outing with the outfit at Silverstone in 2015, when he finished 15th and third in the pro-am class.
Mardenborough will drive RJN's #23 Nissan GT-R NISMO GT3, sharing the car with full-season drivers Alex Buncombe and Matt Parry.
"I'm very excited to do another race with Bob Neville and the RJN guys, but I wish it were under better circumstances," said Mardenborough, who was the third winner of Nissan's GT Academy project.
"I feel bad for Lucas. I know he is shattered.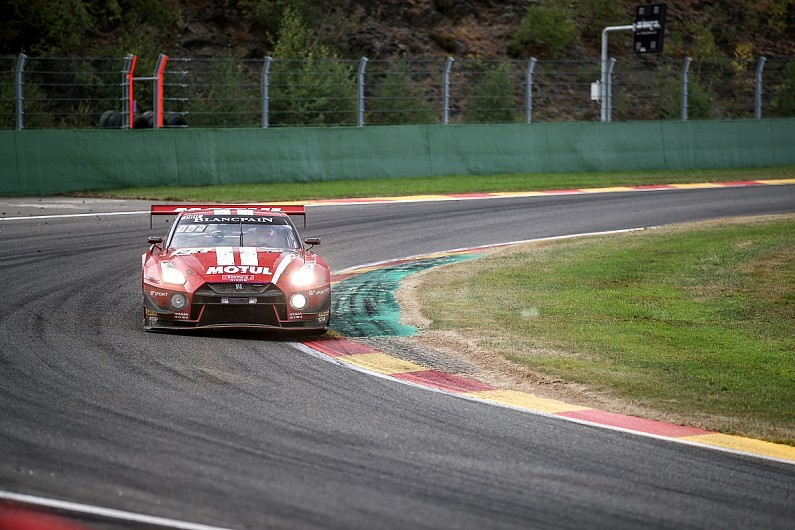 "It is bad enough to miss out on a race through injury but it's even worse when it is in your home country, and you miss out on the chance to race in front of your fans, family, and friends."
Ordonez, who won the first edition of Nissan's gamer-to-racer programme back in 2008, has been ruled out of the event after breaking his shoulder in a cycling accident.
The Spaniard consulted renowned sports injury specialist Dr Xavier Mir, who deemed him unfit for his home event.
"I just cannot believe it," said Ordonez. "I was going slowly, and suddenly I was in agony on the ground.
"To miss this race, my home race is such bad luck. I'm not sure what hurts more – missing the race or the pain from my shoulder.
"It will be great to have Jann back with the team, but I wish I were able to share a car with him."