Get unlimited access
You have 10 articles remaining to view this month.
Richard Childress Racing has named Daniel Hemric to take over its No. 31 Chevrolet NASCAR Cup entry from the departing Ryan Newman next season.
Hemric, who currently competes in the Xfinity Series for RCR and is a playoff contender, will step up to replace the 18-time Cup race winner, who is switching to Roush Fenway Racing for 2019.
The 27-year-old is in his second fulltime season in the Xfinity series, with 60 starts to his name at that level, 20 top-five and 33 top-10 finishes and three poles. He is currently second in the series standings and finished fourth last year in his rookie season.
"We've had our eye on Daniel since he raced with Austin [Dillon] and Ty [Dillon] in Bandolero cars and then into legends racing," said Richard Childress, Chairman and CEO of RCR.
"We hired him to drive our No. 21 Xfinity entry in 2017 and our plan was to develop Daniel and move him up to the Cup series when the time was right. We believe that time is now.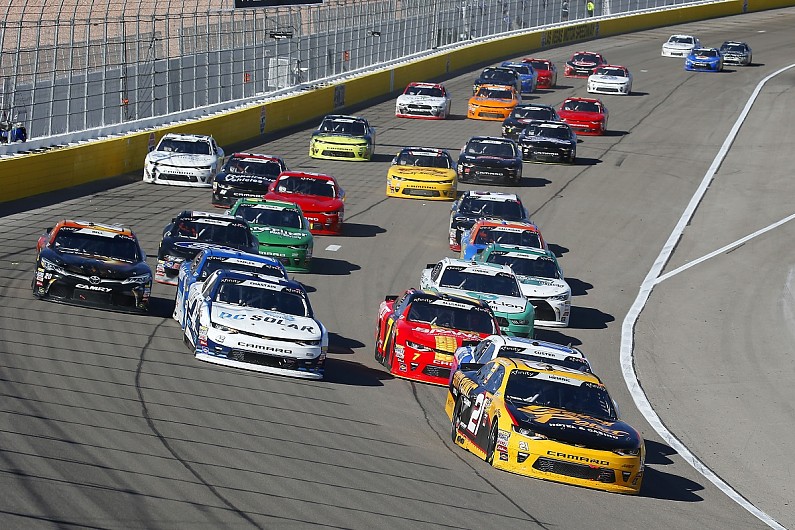 "Daniel has won championships in just about everything he's raced, and I hope we can add an Xfinity title before season's end. He battled for the championship right to the end last year."
Before joining RCR, Hemric drove two full seasons in the NASCAR Camping World Truck series, starting 50 races, scoring 15 top-five and 30 top-10 results along with two top-10 finishes in the championship.
"Ever since I was a kid growing up in Kannapolis, I followed and rooted for RCR," said Hemric.
"I enjoyed competing against Austin and Ty years ago and we became close friends along the way.
"My dream has always been to race for championships in the NASCAR Cup series.
"I have worked hard to get here and those who know me and have supported me, know I take nothing for granted.
The time has come to take that next step, and I want to thank Richard for believing in me and providing such an amazing opportunity."