Get unlimited access
You have 10 articles remaining to view this month.
Sebastien Ogier believes his World Rally Championship title streak will end if he cannot beat rivals Thierry Neuville and Ott Tanak on Rally GB this week.
The five-time WRC champion is down to third in the standings after his crash in Turkey last month, and trails leader Neuville by 23 points and Tanak by 10.
"If I want to keep my chance alive, I need to beat them this weekend," M-Sport Ford driver Ogier told Autosport. "In Spain and Australia, anything can happen. But this is a rally I like.
"It's a tricky rally with tricky conditions, but those conditions bring possibilities with them.
"I know I need to work on myself and do even better in the last three rallies."
Ogier has won four of the last five Rally GBs, tying him with Petter Solberg and Hannu Mikkola as the event's most successful driver.
He insisted he is the title contender with the least pressure.
"I am aware it's a very important event for me, but I don't feel extra pressure," said Ogier.
"I believe the pressure is more on my contenders – they are fighting for their first championship and it's never easy to lead or hold the lead."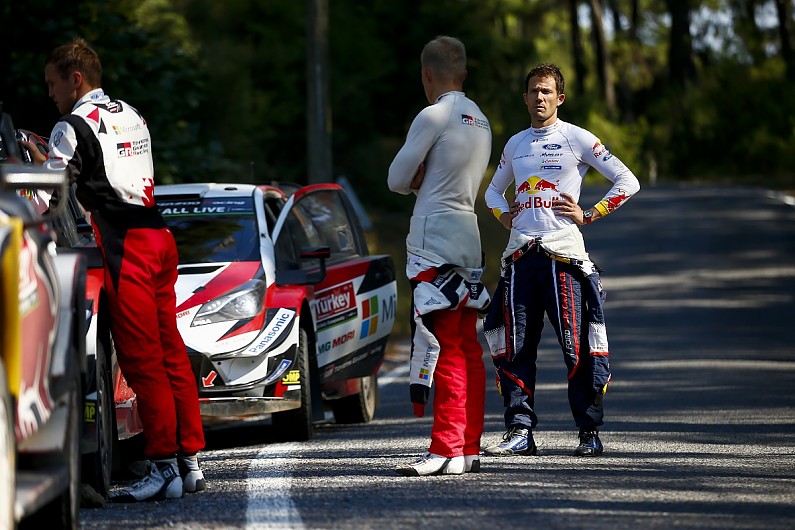 Last year Ogier won a fifth title with just two wins, whereas this year he has already won three times but is faring worse in the championship battle.
"We're not missing the wins, it's the consistency and the podiums that we've been missing – there's a couple of reasons for that," he said.
"We have had some bad luck, to be honest. But that's racing.
"I have done some mistakes, but I feel I paid a lot for these mistakes.
"Many times in my career I have had luck with me, but now I am missing some of that.
"But also I think you can make your own luck and I need to do that in the last three rallies.
"The championship is still possible. Of course, we are not in the best position at the moment, but with 90 points still available and being 23 behind, it's definitely not lost."
Ogier had hoped for a revised engine specification aboard his Fiesta for GB.
While the new parts in the engine have been tested and demonstrated an increase in power, torque and efficiency, it remains to be seen whether the new hardware, which requires a homologation joker, will be fitted in time.