Get unlimited access
You have 10 articles remaining to view this month.
In association with
Even though the MotoGP title is almost in Marc Marquez's hands, in Thailand, Ducati will face a track that will demonstrate whether the Desmosedici is the best bike on the grid – whichever circuit it faces.
During pre-season testing, MotoGP riders got to know to the Thai track during three testing days – and Honda was the undeniable frontrunner. Cal Crutchlow set the fastest time on the first day, Marquez on the second – and Pedrosa was the fastest man on the third day.
Initially it was suspected that Buriram would favour the Ducatis, but in fact the opposite happened; something Dovizioso reminded us of last week.
"If someone says Buriram is Ducati's promised land, it's because they've never ridden a Ducati. Honda were the best bikes there. But I think we can be more competitive this weekend in comparison to the tests, because things have changed a lot for us since then," the current second-placed rider admitted.
Dovizioso is right when saying that Ducati's current momentum has little to do with those pre-season tests. For one thing, Ducati's technical department has finetuned its prototype to a point that now it's the most equilibrated bike on the grid, according the competitiveness of their riders.
Jorge Lorenzo's step forward is the clearest evidence. The Majorcan, who struggled to adapt to this track over the winter (he was a second slower than the fastest rider) is now at the same level of team-mate Andrea Dovizioso. And what's more, Lorenzo has managed to achieve three victories – the same amount as Dovizioso.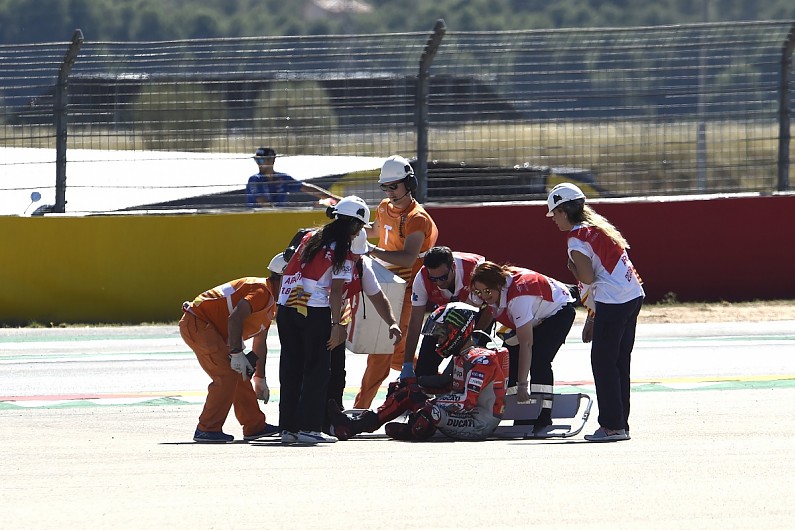 Regarding Lorenzo, the only mystery this weekend will be to figure out how his right foot is (after he was injured in a first-lap crash at Aragon).
Lorenzo is proof of that general trend of the tests. On the combined standings of the three days, Jack Miller was the Ducati man able to get the top positions: he finished the sixth test four tenths ahead of Pedrosa, despite only starting to get used to the Desmosedici at that point.
On Sunday, Buriram will host the first of the four rounds away from Europe and it's going to be the best testing place for the Italian manufacturer before the final exam at Phillip Island. The Australian track killed off almost all of Dovizioso's title hopes last year, and he ended up finishing the 13th race more than 13 seconds behind Marquez.