Get unlimited access
You have 10 articles remaining to view this month.
LCR Honda's Cal Crutchlow was perplexed by a much improved Yamaha during the Thailand Grand Prix weekend, finding the sudden step forward "really strange".
Yamaha has yet to win a race this season and has in particular struggled in recent races, having not scored a podium finish since the Sachsenring in July.
However, Yamaha factory duo Valentino Rossi and Maverick Vinales have both enjoyed a competitive weekend in Buriram so far, the latter ending all four practice sessions in the top four and the former missing out on pole by 0.011s to Marc Marquez.
Crutchlow was baffled by Yamaha's improvements, saying the Iwata-based manufacturer "suddenly found one second in a lap."
"It's gonna be difficult tomorrow because I have no idea what's happened but suddenly Yamaha has found a second a lap," said Crutchlow, who will start fifth.
"Something really strange has gone on there.
"Maybe they started to push more because they see Jorge [Lorenzo] isn't racing and they know there is a fight for a better spot in the championship.
"That's my theory but it doesn't mean it is correct. But they found one second a lap, honestly no idea how.
"It is good for the championship, good for everyone and they are back up there as well."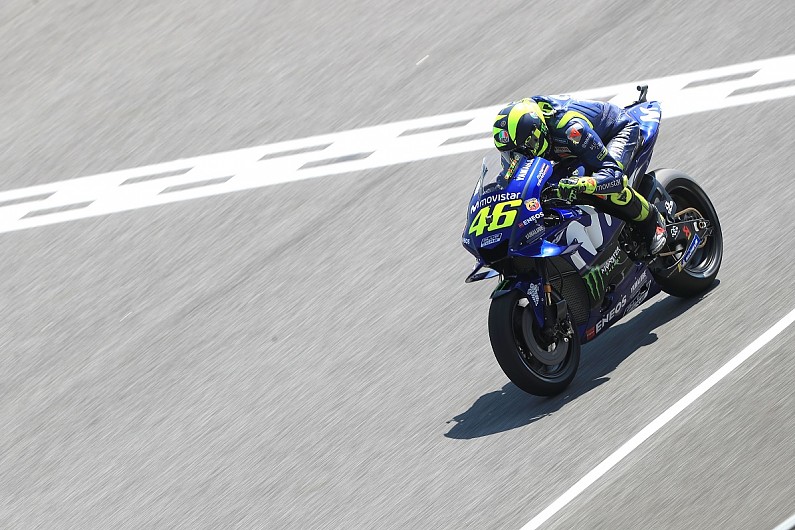 Rossi admitted that the sudden upturn in form has surprised Yamaha too, as only small changes were made to the bike.
He did reveal that those modifications came from Michele Gadda, a former Ducati electronics engineer who was recently brought in by Yamaha to help improve the team's fortunes.
"Is a surprise also for us because in the test we were quite in trouble here in this track," said Rossi.
"But we arrive yesterday and feel not so bad in the practice. [It] looks like our bike this time make[s] the tyre work in a good way.
"We arrive here with some small modifications with the acceleration but on paper we don't expect [it] is a lot better.
"In the last period Yamaha had some new engineers, one is Gadda and other also in Japan, and [this] is something coming from the new group.
"[It] looks like Yamaha try to put [in] more effort, this is what we need to fight with Honda and Ducati."
However, Rossi fears that the Buriram upturn is most likely to be a one-off rather than a permanent step forward.
"I hope with all my heart that we can be strong in all the track, but unfortunately I think that very much is [down to] the track, and the tyre," he added.
"But anyway, is good, its just Saturday, we have to understand tomorrow because also in Misano Saturday we were fast and Sunday no.
"We will speak after the race and after we try Motegi to understand if we are better or was just the track."