Get unlimited access
You have 10 articles remaining to view this month.
Maverick Vinales said his bike behaved like a "normal Yamaha" again after finishing a close third in the inaugural Thailand Grand Prix at Buriram.
Yamaha has been unable to capitalise on its historical strength in high-speed corners in recent times and has not won a race for 24 grands prix, but Vinales and Valentino Rossi made a big step forward in Thailand, with the former taking the team's first podium in five races and the latter finishing a close fourth.
Vinales, who finished right behind the battling duo of Marc Marquez and Andrea Dovizioso, explained that the key to Yamaha's return to form was once again being able to take advantage of the bike's strength in fast corners.
"Honestly, it is quite strange because in Aragon I could not lean, was impossible," said Vinales.
"This weekend was [one of] the stronger points.
"Where I felt strongest was sector two and three where you only have to do [high] speed corners.
"That is normally our main power, this weekend was actually good, was riding like the normal Yamaha."
Vinales admitted that he was not thinking about attacking the lead duo in the closing stages, as he was more focused on defending third from Rossi.
"In the last lap I was more thinking about what was coming from the back than the front, I know I didn't have the chance," he said.
"I lost quite a lot in the first part of the acceleration so I could not brake 200 metres later to try to overtake.
"I just defended the podium and as I saw many things that we need to improve."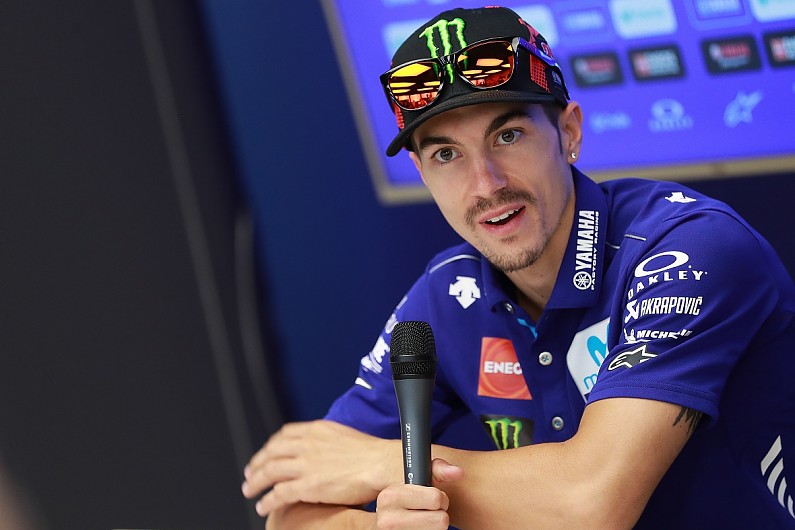 He added that Yamaha's recent improvements also stem from using a harder compound Michelin rear tyre than usual, so will only know in the next race at Motegi whether the team's upturn in form will prove to be a temporary one or not.
"I believe it is the changes we did on the bike but the rear tyre is also different," he said.
"For sure it helps us a lot turning the corner. Let's see if it is not the rear tyre and if it is the changes we did on the bike.
"Anyway I felt strong on the race, was good, I was as always recovering the gap at the end I was feeling great on the bike.
"I am really curious to see if it was this track and this kind of tyre or the change we did on the bike."