Get unlimited access
You have 10 articles remaining to view this month.
Sebastien Ogier says he came close to "perfection" on the stage that sealed the Rally GB win that revitalised his World Rally Championship bid.
With title rivals Ott Tanak and Thierry Neuville out and delayed respectively, Ogier put everything on the line to ensure he beat Tanak's Toyota team-mate Jari-Matti Latvala to victory in Wales.
M-Sport Ford driver Ogier's decisive performance was on the final forest stage Gwydir on Sunday, where he overhauled Latvala before securing the win on the short asphalt Great Orme Llandudno finale.
"We had seen the Toyota super-strong this weekend and I had seen a very determined Jari-Matti," Ogier told Autosport.
"He started Sunday well and I had no other option than to react.
"I made something on the Tarmac section [of the first run of Great Orme], but it was not enough and we had to be strong on the last pass in the forest.
"I think this stage was definitely one of the best. I don't know how to say it, but it's one of the best I have done.
"I don't want to say it was perfection, but it was close to my perfection.
"I said to [co-driver] Julien [Ingrassia] when we crossed the finish line: 'Whatever the time, I cannot do more.'
"And, of course, it was good news to see the time was following the feeling and we were quicker than Jari."
Ogier's fifth GB victory makes him the most successful driver ever in the history of Britain's WRC round.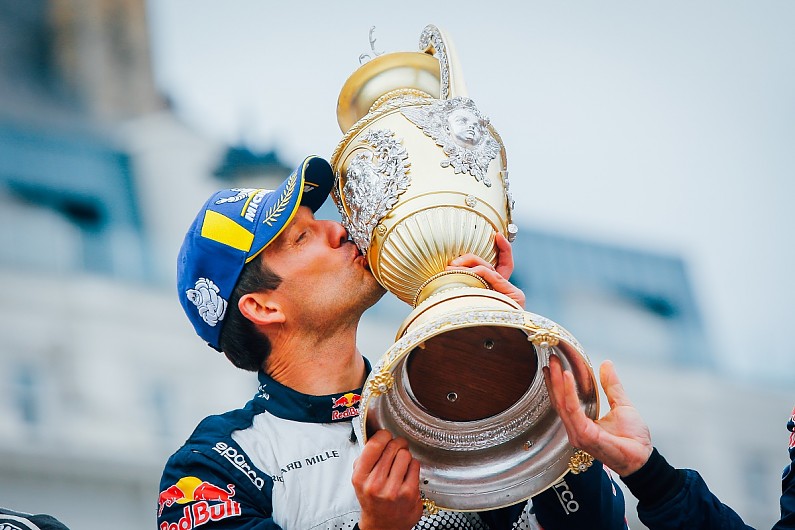 It also moves him back up to second in the title race, where he trails Thierry Neuville by seven points with two rallies left.
Having crashed on the previous round in Turkey, reigning champion Ogier had declared before Rally GB that his title defence would be over if he could not beat Neuville and Tanak in Wales.
"As long as you have the points, it's better to have them in the pocket than to be behind," said Ogier.
"But seven points on two rallies where the running order will play a part – it's not that bad.
"For Ott, he's 21 behind, but it's not that much when you see what happened in the last three rallies.
"Nothing is sure anymore and it can quickly go from one way to another."