Get unlimited access
You have 10 articles remaining to view this month.
Kasey Kahne will sit out the remainder of his final full-time season in the NASCAR Cup series due to his ongoing heat exhaustion problems.
The 38-year-old announced on Tuesday that he has not been medically cleared to complete the season after a test in his Leavine Racing #95 Chevrolet Camaro at Charlotte last week.
Earlier this year, Kahne announced he would step away from full-time Cup competition and admitted he could not accept 2019 offers because of his declining form and commitment.
He had been approached by Stewart-Haas Racing and offered a new two-year deal with Leavine Racing, which has struggled as a one-car outfit in Kahne's first season with the team since leaving Hendrick Motorsports at the end of 2017.
Kahne has been dealing with heat exhaustion problems since the final races of 2017 but said that Darlington in September this year was the "worst its been", and he has not raced a Cup car since.
"It was my hope that everything would go well and I would be able to finish out the season strong in the #95 for Leavine Family Racing," Kahne said on Twitter.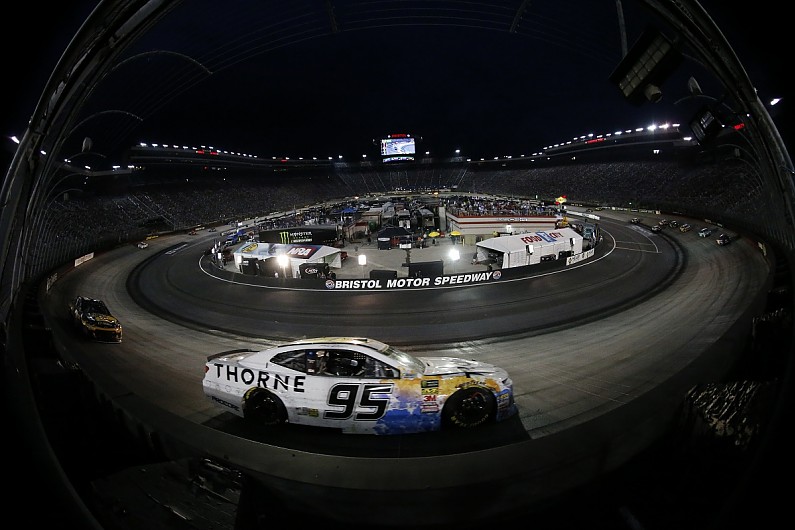 "Unfortunately, that's not the case.
"Out of the race car I am perfectly healthy, I feel great and the doctors have determined that I have no underlying health problems.
"My body just can't handle extended periods of time in the race car and we weren't able to control the sweat ratio to keep me hydrated enough to prevent any permanent damage to my body.
"NASCAR has been a great home for me for 15 years and I wish the #95 [team] the best of luck these last few races."
Kahne said he still planned to compete in sprint car races in the future, an area in which he has a keen interest as a team owner of dirt sprint racing team.
"With much shorter races and open cockpits, there is no issue with my health or hydration with that type of racing," he added.
In 529 career starts in the Cup series Kahne won 18 races, with a best championship finish of fourth back in 2012.
Kahne's final win came last season at the Brickyard 400 at Indianapolis, which was Hendrick's last win until Chase Elliott's victory at Watkins Glen.