Get unlimited access
You have 10 articles remaining to view this month.
Aleix Espargaro says he cannot tolerate another MotoGP season as bad as Aprilia's 2018 campaign.
After the boost of his surprise run to sixth at Aragon last month, Espargaro ended up 13th in last weekend's Buriram race and crossed the line 21 seconds behind winner Marc Marquez's Honda.
With four races of his second season at Aprilia to go, Espargaro is 16th in the championship on 32 points – equal with brother Pol, who has missed three grands prix due to an injury.
The elder Espargaro has committed to remaining at Aprilia for 2019, but is urging the team not to make the same mistakes with next year's bike.
"We do tests every week and in the past three months I've been just 10 days at home, and still we don't improve at all," Espargaro lamented.
"The 2019 bike must be competitive because this year has been a disaster.
"I'm too competitive to have the feeling that I'm just filling a grid spot.
"If I have to have one more year finishing in 17th, risking in every race and taking 30 seconds out of my team-mate, that would be my last year, for sure."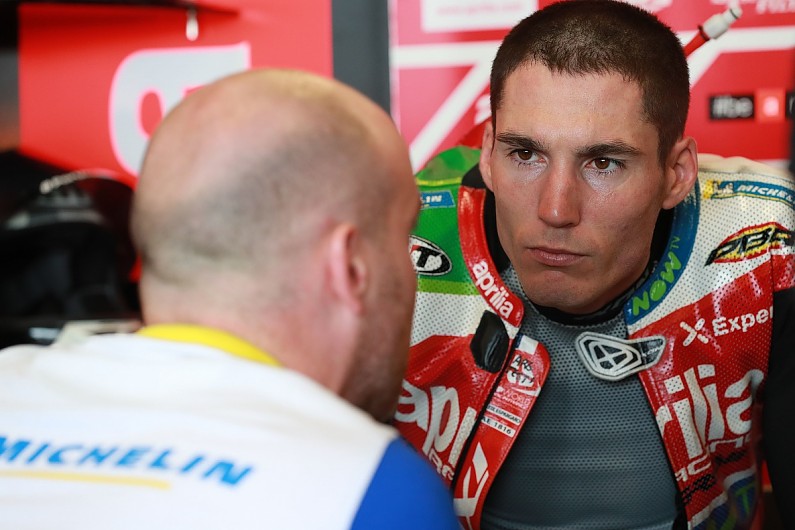 One of the main complaints of both Espargaro and team-mate Scott Redding has been a lack of power – Buriram has two long straights in the first sector, and that meant a deficit all weekend – in addition to poor rear grip.
"I am a super-positive person but both Redding and I keep complaining about the same problems, and yet we don't improve," Espargaro added.
"We knew we would struggle [in Thailand] because we are lacking quite a lot in terms of engine power and we've been having grip problems so far.
"We did some changes on the geometry of the bike, changed the weight distribution and lost all the rear grip."
Despite his frustrations, Espargaro insisted he backed team boss Romano Albesiano and also reckons the arrival of Andrea Iannone from Suzuki as his new team-mate will help.
"I believe in Romano Albesiano and I do want to think that next year's bike is going to be right," he said.
"We are the smallest manufacturer and we have to grow.
"Besides in 2019 we will count on Iannone, a very fast rider who is getting podiums this year."