Get unlimited access
You have 10 articles remaining to view this month.
Defending NASCAR Cup series champion Martin Truex Jr says he is "fortunate" to still be in the 2018 playoffs.
The Furniture Row Racing driver sealed his passage into the round of eight with a fifth-place finish at Kansas last weekend, having entered the race on the cusp of the cut-off.
A crash at Dover and a 23rd-place finish at Talladega in his "evil to drive" Toyota, which suffered with rear-end handling, had initially hurt his round of eight pursuit.
That form was in contrast to a promising start to the post-season. Truex led the most laps and finished third at Richmond and Las Vegas, before a last-lap collision stopped him winning at Charlotte's Roval and began his run of poor form.
"We've got to be better and we all know it," said Truex.
"I know it. Jazzy [Jeff Curtis, Truex's engineer] and Cole [Pearn, crew chief] know it. We all know and we'll do whatever it takes.
"It was a tough weekend, but the playoffs haven't been good to us this year.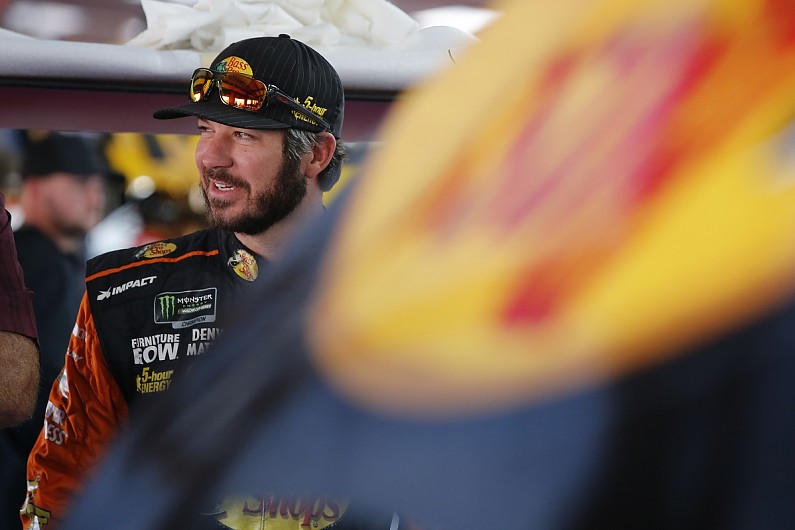 "We've really battled a lot of adversity. A lot of things working against us.
"The last two weeks are no exception. To get wrecked at Dover and then not even be able to race at Talladega was tough.
"With that said, to be able to be moving on still with all those troubles – I feel like we're fortunate and we need to fix those things and make our own luck and figure out how to run better.
"I thought we could've won the first three playoff races and then the last three we haven't been as good as we need to be, and hopefully the next three we'll step it back up."
Kevin Harvick, Kyle Busch and Truex dominated the regular season, but the 2017 champion trails Busch and Harvick by 17 and 16 points respectively and is now third in the playoff table.