Get unlimited access
You have 10 articles remaining to view this month.
American rally star Ken Block has warned his fans not to expect too much from his World Rally Championship return in Spain this week.
Block has not competed at rallying's highest level since his last one-off outing at Rally Spain in 2014 and it is now seven years since his most comprehensive WRC assault, when he tackled nine rounds in '11.
He will make his first appearance in the current generation in a Ford Fiesta World Rally at the Spanish event.
"I'm being extremely realistic about the race weekend and I'm also being very upfront about my personal expectations," Block told Autosport.
"The goal is to get out there, drive as fast as I can, but to bring it home clean and just have a great time.
"The rest of the top teams have almost two full years racing this car and can fully exploit all the aero work these new cars feature.
"I simply don't have that comfort level to lean into it on the high-speed corners and blindly trust it yet.
"And that's OK, I'm just thrilled I have this awesome opportunity to come out and drive the best car in the field among the best drivers on the planet on some of, what I feel at least, are some of the best roads in the championship as well.
"So yeah, I'm stoked to get onto the stages here in Spain."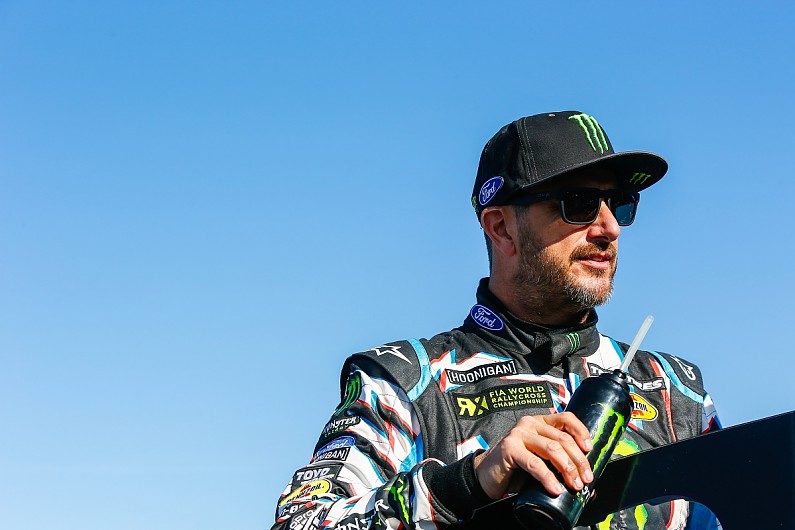 Prior to a two-day test last week, Block's only experience of a 2017-specification World Rally car was driving one in the making of Gymkhana TEN, his latest film to be released in this autumn.
"Alex [Gelsomino, co-driver] and myself logged two solid days of testing last week and it was our first time in the current car together on a rally stage," Block explained.
"It's really quick and incredible to drive. And when I say that, I mean that it has a lot of capability that I'm not able to exploit simply due to lack seat time.
"I drove it in the snow for part of Gymkhana TEN, but that is nothing like racing it at full speed down a rally stage."