Valentino Rossi says the fact he is taller and heavier than his Yamaha MotoGP team-mate Maverick Vinales makes it more difficult for him to manage rear-tyre wear.
Rossi is 10cm taller than Vinales, who is 171cm, and is also heavier than his team-mate.
But Rossi said the height difference is a bigger issue, as he has less freedom to shift his body around the Yamaha bike to ease the pressure on his Michelin tyres.
"Some [of the] difference is the weight but it's not a lot, I am a little bit more heavy," said Rossi, comparing himself to Phillip Island winner Vinales.
"When you are long and tall, it's more difficult [to preserve] the rear-tyre life. You have some other advantage but it looks like you stress the rear tyre more.
"You have to work in another way with the position of the bike and everything, because with this tyre if we load too much you suffer a lot.
"It's also true that Maverick has a different position on the bike – he is over the front more, especially with the top of the body.
"This is a difference, but I am taller so I have to modify a little bit."
Rossi and Vinales, whose Phillip Island win ended Yamaha's 25-race wait for a victory, ended the opening day of practice in Malaysia in fourth and sixth in the combined times, and were both less than two tenths off Suzuki pacesetter Alex Rins.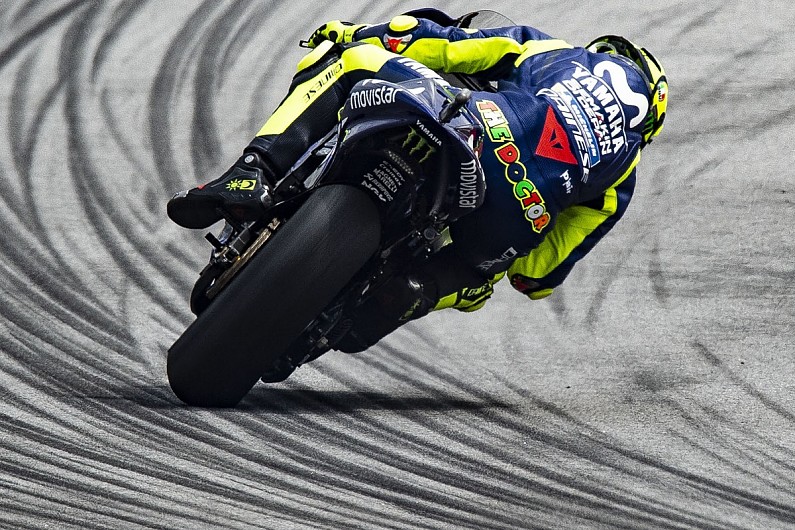 The Italian said Yamaha had worked on modifying his bike from Phillip Island to improve rear grip and, although his top speed was compromised, he was happy with the changes.
"I was quite fast this morning and also this afternoon," he said.
"After checking the data in Phillip Island we worked a lot on the setting of the bike, we tried to improve the grip, especially on the rear tyre.
"We modified the set-up, the balance of the bike and we tried to have less speed and better acceleration.
"The first impression is positive because I was good on the hot lap but also the [race] pace is not so bad.
"It's just Friday, we have to see, but the start was not so bad."