Racing Point Force India's Otmar Szafnauer says Sauber has "outdeveloped" Formula 1's top teams with the leap it has made from its 2017 car to the current C37 challenger.
Sauber propped up the constructors' standings last year, scoring just five points to nearest rival McLaren's 30 as it struggled with a year-old Ferrari power unit.
Having switched to a current-spec engine for 2018, the team was once again slowest at the season-opening Australian Grand Prix, but the C37 blossomed into a midfield regular and occasional Q3 threat as the campaign wore on.
Asked by Autosport for his take on Sauber's recent progress, Force India team principal Szafnauer said: "I don't know how they had such a steep development curve.
"I think they outdeveloped the top teams this year from last year. From where they ended last year to where they are now, they outdeveloped everybody.
"I don't know how that happens with a small team, but we've got to figure that out, because they're smart guys."
Sauber's progress has convinced former F1 champion Kimi Raikkonen to return to the team on a two-year deal after losing his Ferrari seat, and the Finn will be joined by Ferrari protege Antonio Giovinazzi in 2019.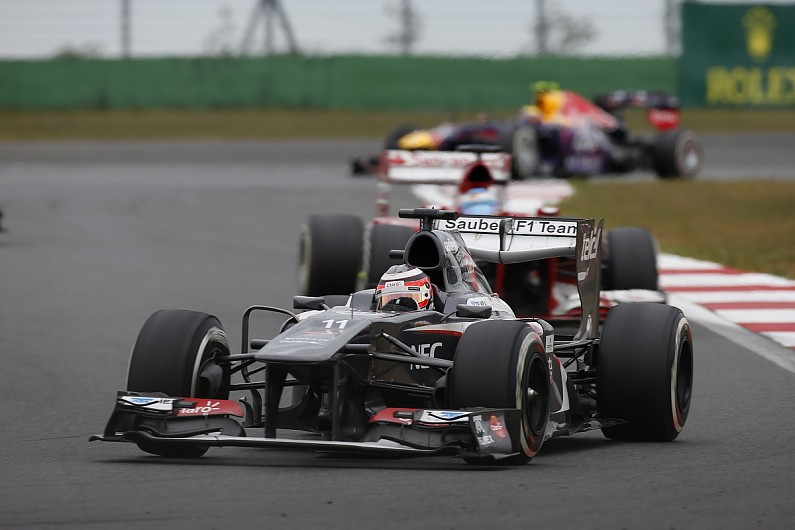 The Swiss outfit is eighth in the teams' standings with two races left, and will record its best points tally since the 2013 season if it scores a top-10 finish in Brazil or Abu Dhabi.
Szafnauer reckoned Sauber's 2019 campaign could "maybe" suffer if the team over-committed resources to the in-season development of the C37.
Sauber boss Frederic Vasseur previously claimed Sauber would cease development of its 2018 car at the end of July.
"I don't know when they stopped developing this year's car, because we stopped quite a long time ago to focus on next year," he said.
"If they continued developing this year's car in areas that don't translate to next year, than it can hurt them.
"If it translates, if what you learned this year works next year too, than it doesn't hurt. They can apply it.
"But I am impressed with their development rate, [it's] very, very impressive."