Get unlimited access for free
You have 10 articles remaining to view this month.
Nine-time World Rally champion Sebastien Loeb says Marcus Gronholm's comeback at Rally Sweden will be difficult.
Loeb made a stunning return to the WRC in 2018 in a part-time programme for Citroen and won his first rally in the category since '13 in Spain.
That Spain victory came six years after his last full-time campaign in the series.
Gronholm's WRC return will come 12 years after his retirement, although the former Toyota and Peugeot driver took five of his 30 WRC wins in Sweden.
Loeb told Autosport: "It's not easy to come back like this. "It's really difficult to be able to predict what he will be able to do, but I think he will have some fun.
"For the rest, we will have to see.
"He has very good skills in Sweden, so he's able to do something nice, but it's difficult to predict what will be the real level."
Loeb and Gronholm, pictured below in 2007's Rally Sweden, competed against each other throughout their WRC careers, with Loeb scoring nine championships to Gronholm's two.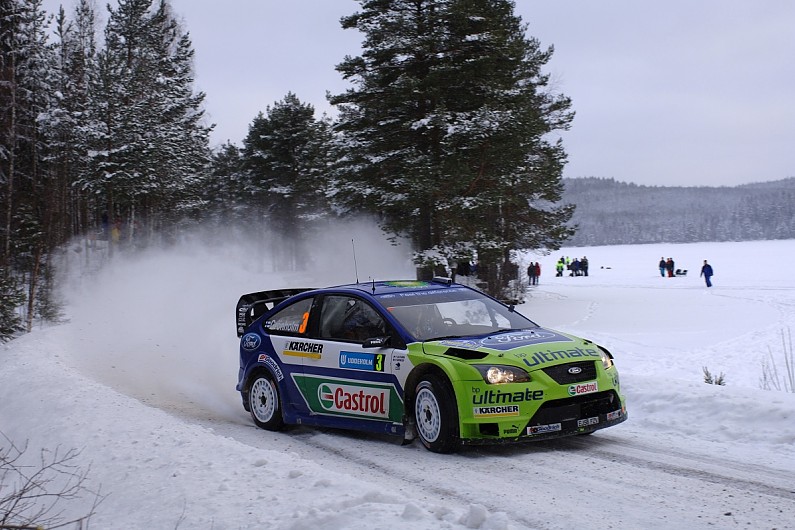 Gronholm has kept himself involved in motorsport through his World Rallycross outfit, which has recently expanded its squad to three cars.
Loeb exited WRX following Peugeot's withdrawal at the end of 2018, but says he kept in touch with Gronholm during his rallycross spell.
"For sure I am happy to see him [Gronholm] back," said Loeb. "Marcus disappeared completely from driving and the rallies. To see him coming back for one of his favourite events in Sweden is nice.
"I had the opportunity to speak with him a few times in the year [2018] because he was always at the races for rallycross, but to see him driving a car will be really nice."
Loeb will return to Rally Sweden for the first time in seven years this weekend and he crashed his Hyundai i20 Coupe test car earlier this month.
"The feeling on snow was good. For me it's difficult to compare because I never drove any current generation World Rally Cars on the snow, so I don't have a reference," said Loeb.
"But the feeling with the car was good, the suspension was working well and the car was predictable, the balance was good and I enjoyed to drive."
Gronholm has also completed testing in his privately-entered Toyota, but his most recent run came amid blizzard conditions in Finland last week.
"I don't know what will be the weather in Sweden," Gronholm told Autosport, "In the test, the snow was quite bad.
"But I feel the speed was coming up quite nicely. I am happy for this.
"Generally the feeling from the test – from both the tests – has been good. I cannot complain for this at all.
"I understand what he [Loeb] is saying and I agree – it can be quite complicated, quite difficult for me to come back after nine years.
"What can I say for the speed? I expect it will be tough, but let's see."