Formula 1 is "running late" to make the big changes it wants for the 2021 season, according to Renault engine chief Remi Taffin.
FIA president Jean Todt claimed in August last year that he expected the regulations to be finalised soon, but there is still no public outline of the sporting or technical rules.
F1 wants to commit to more aggressive cars, cheaper and louder engines and bring in standardised parts, a process that has begun with the news that an invitation to tender for a control gearbox has been published.
Addressing the implications of the standard gearbox, Renault engine technical director Taffin said it would not be a large change and the bigger issue was not yet knowing the regulations.
Ranking the teams after testing
"The really big thing we need to decide on this side is the regulations," said Taffin.
"We need to fix them so we can work on the defined frame. "So if it happens: yes we will have increased revs, yes we will have increased power."
He added: "We are already running late if we want to make big changes. The scope of the change we are looking at is still possible.
"But I think we need to get on with it."
F1 is likely to avoid a radical overhaul of the current architecture, and will not drop the MGU-H as planned.
The car itself has been mooted to undergo significant changes, with F1 unveiling various concepts at last year's Singapore Grand Prix.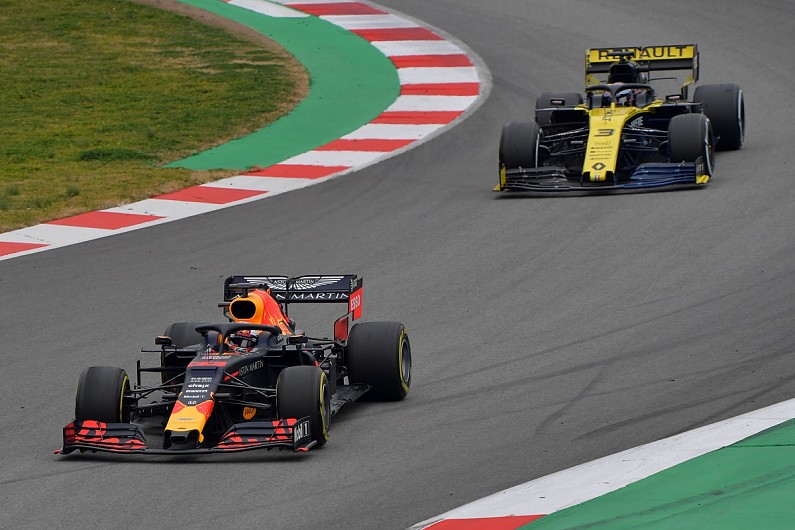 Red Bull team principal Christian Horner said last year that ongoing delays meant meaningful change would likely not happen before 2023, and last month Renault F1 boss Cyril Abiteboul described the progress as "not advanced enough".
"I continue to believe that the FIA and F1 are trying to achieve too much at the same time," said Abiteboul.
"It may be better and safer to freeze or to secure some areas that need to be secured in priority.
"I am thinking in particular the governance, commercial framework and money distribution.
"We need to make sure that we don't end up with nothing or a process that would be artificially stalled by some teams who have an interest in stability.
"[There is] still lots to be done and the necessity to be pragmatic to make sure to get something out of all of this as quickly as possible, because 2021 is tomorrow.
"We are all operating to a three-year plan and a three-year plan is up to 2022.
"We need to know what is happening for budgeting proposals, for investment, for recruitment."