Citroen team principal Pierre Budar has clarified his firm's position on its World Rally Championship future following comments attributed to the firm's CEO Linda Jackson.
Jackson was quoted as saying Citroen would walk away from the WRC at the end of next year if electric or hybrid technology was not incorporated into the regulations for 2021.
Last week's World Motor Sport Council confirmed that the current technical regulations will remain until the end of 2021, in line with what everyone in the WRC had expected.
Budar said Citroen's position was that alternative technology was required for 2022 – a stance that has not changed and is shared with the other WRC manufacturers.
"I understand what Linda said is not exactly what has been mentioned in the press," Budar told Autosport.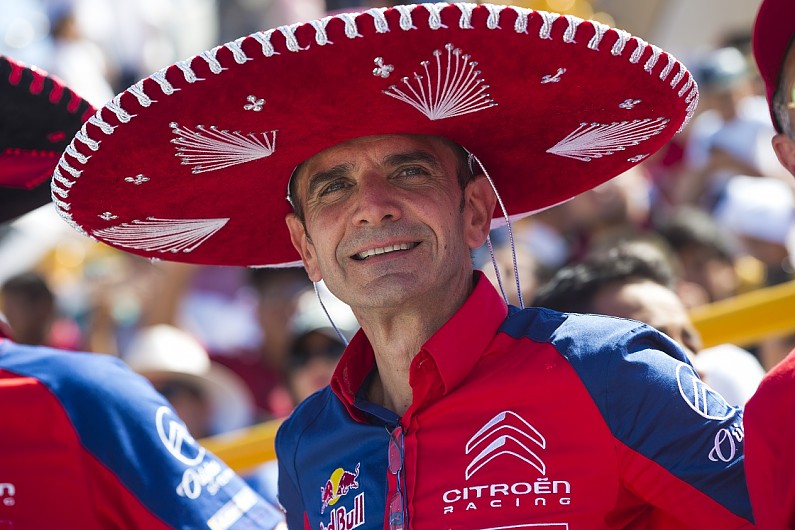 "We are focused on the new regulation for 2022 and, as we have mentioned many times, there needs to be some electric or hybrid technology.
"We need to promote this, as Linda explained. And if the new regulation does not take this into account, there is no Citroen [in the WRC].
"But we are not alone [in that stance], there will not be anybody."
Both Citroen's current drivers Sebastien Ogier and Esapekka Lappi are out of contract at the end of 2020.
Asked whether Citroen would be in the WRC in 2021, Budar replied: "We have not decided for 2021 and we will not decide anything until we know about 2022.
"There are several scenarios possible but the plan will be decided with new regulations."
Ogier won last weekend's Rally Mexico, having won the season opening Rally Monte Carlo. He crashed out of Rally Sweden and sits second in the WRC points, four points behind Ott Tanak.