IndyCar is in talks about a future race in Argentina, using the World Superbike Championship's circuit in the country.
Mark Miles, CEO of Hulman & Company, owner of IndyCar, said the series is talking to promoter Grupo OSD about a race at the El Villicum circuit in San Juan, which joined the WSBK calendar last season (pictured above).
Stephen Starks, IndyCar's vice president of promoter and media partner relations, has visited the track, while OSD was present at last weekend's IndyCar season opener in St Petersburg.
"We are exploring possibilities and the potential promoters were here, but I'd emphasise it's still early days," Miles told Autosport.
"They're a great promoter, they've had a great successful event in WSBK and it's a great track.
"We don't yet have TV in Argentina but we will, and it would be a spectacular venue for the IndyCar Series.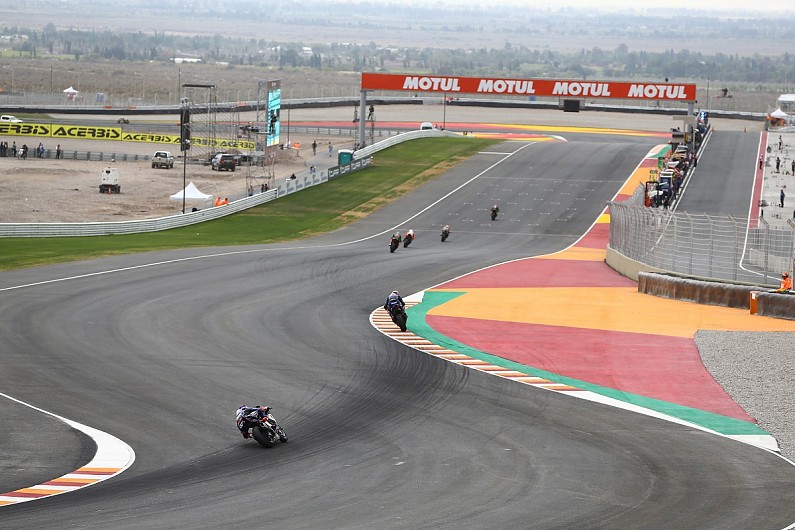 "It's a very prosperous region, almost immune to any national economic challenges or difficulties. It's mining-based.
"[OSD] say motorsport is very important in the region, they get very good crowd numbers and although it's quite an out-of-the-way place, it's not hard to get to."
IndyCar has never visited Argentina in the modern era. The only previous top level American single-seater race to take place in the country was a USAC IndyCar event at the Rafaela oval at the start of 1971.
The last IndyCar round held outside of North America featured at Sao Paulo in 2013, won by James Hinchcliffe.
IndyCar team owner Ricardo Juncos, an Argentinian native, said he had already advised the series over the potential event and the circuit.
"It is a fantastic construction and then everything to do with hotels in the city of San Juan is pretty good too, so it is positive in that sense," he told Autosport.
"Now it's up to IndyCar to see if the value they need is achievable or not.
"I got together with IndyCar and the discussion was to evaluate a little what the value of IndyCar is commercially, what they think it is worth, if fans are going to go, and how much to charge for tickets."