Cosworth co-owner Kevin Kalkhoven has dismissed rumours that his company will build an engine on behalf of a third manufacturer for the 2021 IndyCar regulations.
May has been set as the deadline for a third manufacturer to confirm its intentions, and rumours escalated that Cosworth could build an engine on behalf of another marque.
Cosworth's rapid development since it diversified in 2006, primarily into areas outside of motorsport, means it was in place to open a new plant in Michigan last summer.
The company previously admitted to Autosport that "motorsport applications in America were on Cosworth's radar" and that it had also had approaches over an engine programme, but that it needed a manufacturer to support it.
But Kalkhoven has dismissed talk that Cosworth is on the brink of an IndyCar engine deal with a manufacturer.
"As the owner of Cosworth I have no idea how this rumour got started, but I can tell you that as of three minutes ago when this conversation started, no OEM [manufacturer] has approached us about building an IndyCar engine," he told Autosport.
"I don't think I can put it more forcefully than that.
"The issue isn't designing and building an engine. That's relatively easy – it's what we do! – and it's not a wildly sophisticated device.
"But I can categorically say we are not in discussion with any manufacturer.
"We have a completely full design order book."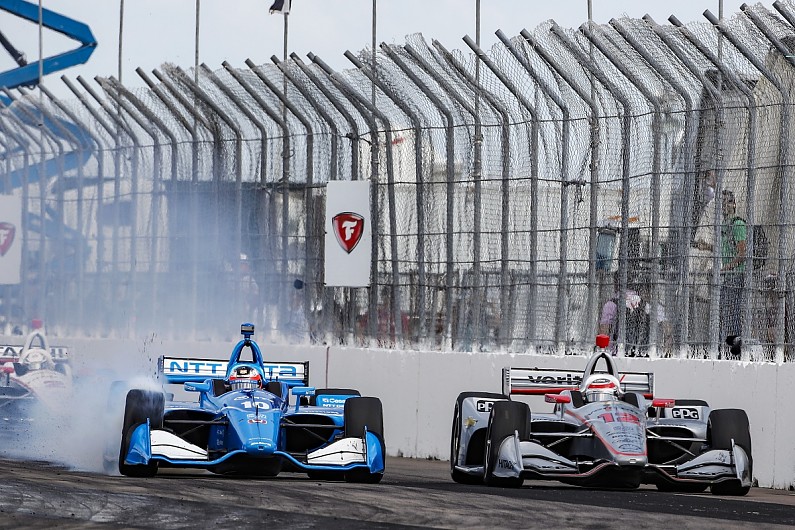 Chevrolet and Honda are expected to begin testing new engines in the summer of 2020, although Honda Performance Development's outgoing president Art St. Cyr suggested it is seeking earlier on-track test.
"As far as the timeframe for that, we just started working on the design," he said.
"If you back up from when we need to start having engines in the car ready to race, probably around December of 2020 so the teams can start learning about that engine.
"If you back that up, we need to probably start looking at testing the actual engine this time next year. We need to have it out and running.
"We're scrambling to develop a new engine. The infrastructure is not set up to develop a new engine every year like we used to do.
"We're working through the designs, trying to meet those deadlines to be ready when the bell is rung in December of 2020, we will be ready to start delivering those to our partner teams.
"The schedule is pretty tight. So we're cranking on it right now."