Ricardo Juncos says that this weekend's IndyCar Classic remains his team's only confirmed 2019 IndyCar event, though has potential deals for three more outings.
One of the star junior formula teams of the past decade, Juncos Racing made its IndyCar debut with a two-car effort in the 2017 Indy 500.
Last year Juncos ran a single entry at 12 of the 17 rounds, driven by its team's 2017 Indy Lights champion Kyle Kaiser, Rene Binder and ex-Force India F1 tester Alfonso Celis Jr.
However, the team's planned expansion to two cars for 2019 – albeit run again on a part-time basis – proved overly ambitious, with Kaiser's outing at the Circuit of the Americas its only confirmed 2019 appearance.
"Right now it depends on what more we can add with the sponsor we currently have," Juncos told Autosport.
"So I think we're going to do the Indy 500 but I don't know 100% yet.
"That would be with one car… well, maybe with two, but I think one would be better because there are so many things going on with the team."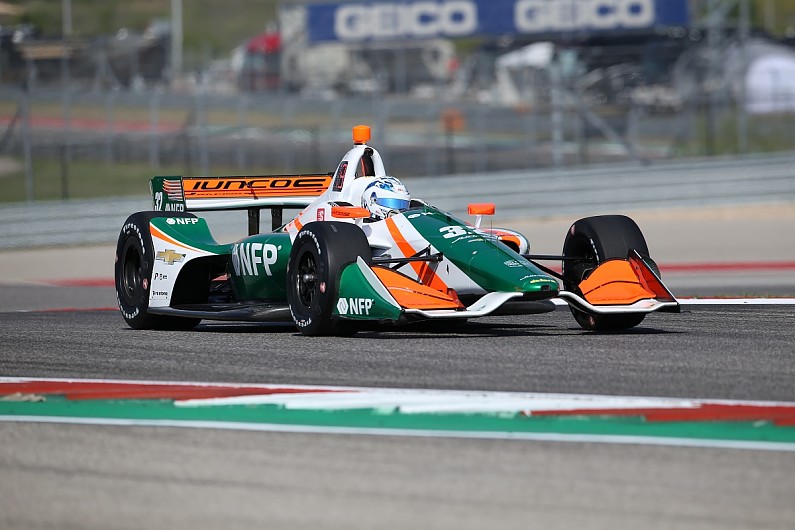 Juncos Racing currently runs two Indy Pro 2000 cars for Sting Ray Robb and Rasmus Lindh, two Indy Lights cars for Rinus VeeKay and Dalton Kellett, and this year entered IMSA at the Prototype level with a Cadillac DPi-V.R.
"After Indy, I think Toronto and Laguna Seca are the [IndyCar] events we can do, sponsorship-wise," he said.
"Anything more than that, we have to work on it – we shall see.
"We can focus a lot on the sponsorship now that IndyCar is going to be broadcast in South America through the website, but now we need to get the commentary in Spanish.
"Everything like that can help us to find companies from my home country [Argentina]."