McLaren did the right thing in taking Fernando Alonso's shock failure to qualify for the Indianapolis 500 "on the chin", reckons its Formula 1 driver Lando Norris.
Alonso and McLaren entered this year's Indy 500 hoping to be able to challenge for victory and take a win that would secure the two-time world champion the triple crown.
But the attempt derailed when a spate of problems in testing, practice and qualifying resulted in Alonso being bumped off the starting grid by Kyle Kaiser and his crash-strapped Juncos Racing team.

How Alonso and McLaren's Indy 500 unravelled
McLaren quickly ruled out buying Alonso a seat in the Indy 500, which Norris says is the right attitude to take.
"I think the only good thing is that they admitted what they did wrong, and what they did well – which was not so many things," said Norris.
"They took it on the chin and they just admitted they didn't do a good enough job."
Norris added he was both "sad" and shocked by Alonso's Indy 500 qualifying result.
"If you just look at Fernando, when he made it in two years ago quite easily… it's still just not an easy thing to get into," he said.
"A lot of it was down to the team and how they performed and, at the end of the day, Zak [Brown, CEO] admitted it, Fernando admitted it, they just didn't do a good enough job.
"So I guess [I am] surprised because of the expectation of Fernando and McLaren, but at the same time, it just showed it wasn't easy to go and do."
Norris's team-mate Carlos Sainz Jr said that the events at Indy were a 'setback' for the whole McLaren operation.
But Sainz said McLaren had learned lessons that would help it in any future attempts.
"From what I heard inside the team, they were managing the expectations quite a lot," said Sainz.
"They were not thinking about winning straight away, they were thinking about qualifying and trying to fish a win.
"But from the outside it is obviously not good to see McLaren and Fernando not qualifying for the 500.
"It is disappointing I guess for the whole team, F1 and the Indy 500 project, both of us. But it is a setback.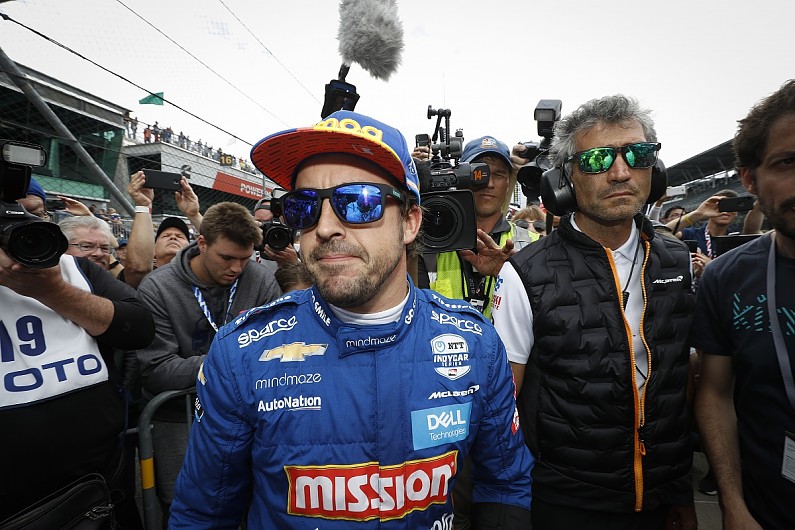 "In motorsport there are setbacks, there are moments that don't go to plan, but I am sure they will learn from it and they will know what to do better next time if they do, and that is it.
"In motorsport remember there are actually quite a lot of those days where you fall over and realise what you've done wrong, and what you will change."
Asked if he had talked to Alonso since he failed to qualify, Sainz said: "No. I haven't spoken to him yet.
"I will give him a couple of days maybe and I'll get in touch with him."