Daniel Ricciardo says there is "some substance" to the Renault Formula 1 team's optimism that it can make a big step forward with its French Grand Prix update.
Renault has had a difficult start to 2019, which has been impacted by early season reliability concerns forcing it to hold back on engine performance.
But a fix for those issues was introduced and, with a raft of updates coming for this month's Paul Ricard race, the team senses a chance to establish itself at the front of the midfield battle.
Ricciardo is not getting carried away in believing progress is guaranteed, but insisted it is more than just wishful thinking from Renault's bosses that the team can expect to perform better.
Asked by Autosport about the prospect of the French GP marking the start of an upswing in form for Renault, Ricciardo said: "There is some substance behind that, there is some data to support that and it should be the case in some aspects.
"But at the same time we don't want to get ahead of ourselves, like, after China qualifying seventh and eighth and saying, 'This is it, this is where we are and we chip away from here'.
"It hasn't been that easy since then, but the reality is that this year it is tighter in that midfield to what Renault experienced last year.
"A lot of teams have stepped up, so I think we can start to not run with them but hopefully get ahead of them. The reality is that it is not going to be as easy as last year and it will take a bit of time.
"But I think it is showing a bit more direction now, which is positive."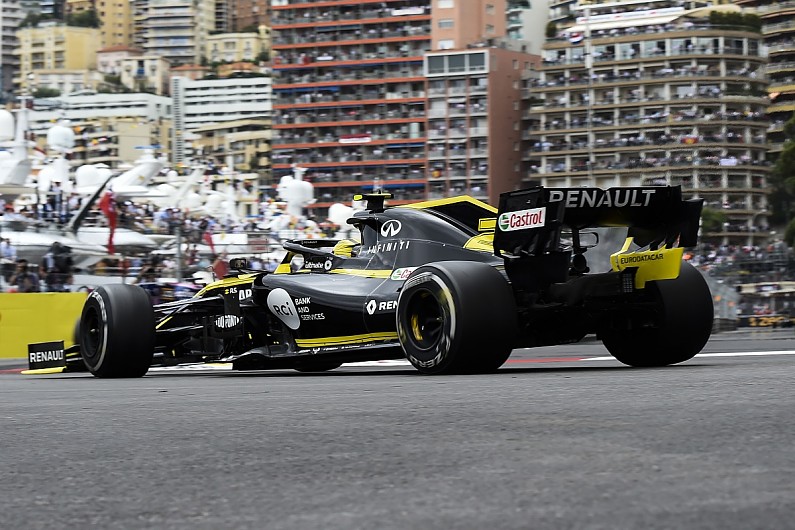 Renault team-mate Nico Hulkenberg said it was encouraging that managing director Cyril Abiteboul has been bullish about making progress, but said the team's progress could only be judged on track.
"Paul Ricard is soon," he said.
"We're working hard, and there's stuff coming quite frequently now in the next few grands prix.
"If he feels that way, that's encouraging, that's positive, but I want to see that on the timesheets.
"Let's see how we stand in Paul Ricard."