The FIA will strongly reinforce instructions to marshals that they must not go on track without the permission of race control, following Sergio Perez's near-miss at the Monaco Grand Prix.
Racing Point Formula 1 driver Perez was lucky to avoid hitting two marshals who ran across the track in front of him in the Monte Carlo race, as he exited the pitlane during a safety car period.
It is understood that the two marshals involved had not been given approval by race control to go on the circuit, with the incident itself only coming to the attention of the FIA when Perez mentioned it to stewards and F1 race director Michael Masi 90 minutes after the grand prix.
Autosport has learned that in response to the incident, which has prompted a full investigation from the FIA, the governing body will now firm up its message to marshals about when they are allowed on circuit.
As well as making it clear that they must not venture on track without race control's permission, the governing body is to use video footage of the Perez incident to show the dangers of what can go wrong if instructions are not followed.
A full report about what happened has also been requested from the clerk of the course from the Automobile Club de Monaco.
Masi explained to F1 team managers in Montreal during Thursday's regular meeting about his findings from the Monaco incident, and what the FIA was going to do.
Racing Point team manager Andy Stevenson said: "I can say that after talking to the FIA the marshals didn't have permission to be on the track, and the FIA in future are going to reiterate that they cannot go on track until they are given permission.
"They [the marshals] were not aware that there was a car in the pitlane."
Perez reiterated how fortunate he had been to not hit either of the marshals, and says that if one of them had not stopped in his tracks then the outcome could have been much worse.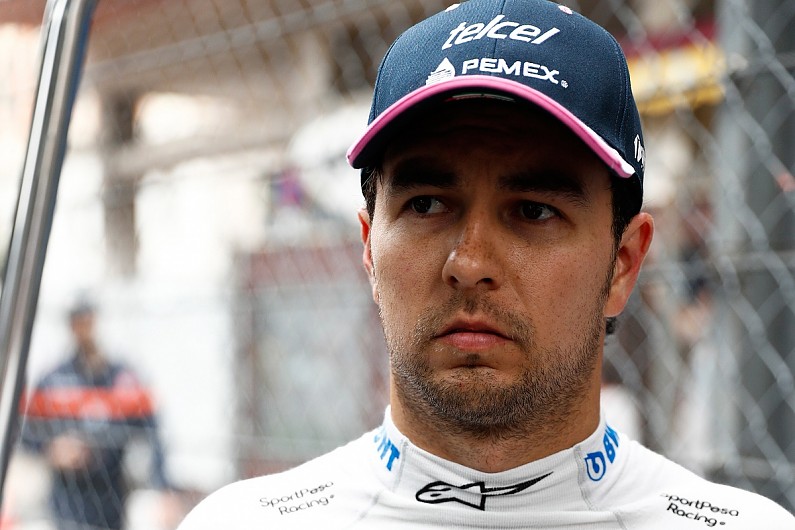 Asked by Autosport how he reacted when he saw the marshals, he said: "I braked, but at the same time I wanted to make sure that I didn't lock up so that I could still turn.
"Everything happened so quickly that I saw one running away and the other one stopped at the right moment. If he would have moved I would have had nowhere to go."
Perez said he hoped that officials would do everything they could to ensure that such circumstances would not be repeated in the future.
"It was a very serious thing," he said. "We've got to review it for the safety of the marshals and for the drivers.
"Monaco is a unique place, and there are times where things can go very wrong if things don't get followed properly.
"It could have been me or someone else and everyone is in the same boat.
"It is something where I don't want to blame anyone. We just have to review what is best going forwards to make sure this situation never happens."