Formula 1 should work to find ways to better explain penalty decisions in the wake of the Sebastian Vettel's controversial demotion in the Canadian Grand Prix, says Ross Brawn.
Many fans were left angry at Vettel being handed a five-second penalty for rejoining the circuit in an unsafe manner and forcing Lewis Hamilton wide after he ran across the grass at the first chicane.
The stewards in Montreal were understood to have been convinced of Vettel's guilt by secondary steering wheel movements he made as he came back on track, while many fans feel that it was a racing incident that should have been ignored by officials.
There has been no formal explanation nor release of data relating to the matter.
But Brawn, F1's managing director of motorsport, thinks the championship could benefit from being more open with fans in offering official explanations of why such decisions have been made.
"I have a lot of respect for the work of the stewards and for their professionalism and I believe they would be the first to say that they would prefer not to see a race outcome decided via a penalty," said Brawn, in his regular post-event debrief.
"At the same time, I understand how difficult it must be for fans to understand why the driver on the top step of the podium is not the one who crossed the finish line first.
"That's why transparency is important when it comes to explaining the decisions of the stewards, especially in such a complex sport as Formula 1.
"It is in football, where despite the arrival of VAR, there is still discussion as to whether a handball should be punished with a penalty or not.
"Therefore, it might be useful to work with the FIA on solutions that would allow the stewards to explain their decisions to the fans and to elaborate on how they reached them.
"Having said that, I would emphatically add is that there is nothing sinister about a decision like this.
"You might agree with it or not, but none of those who take on the role of steward each weekend has a hidden agenda and fans can be certain of that."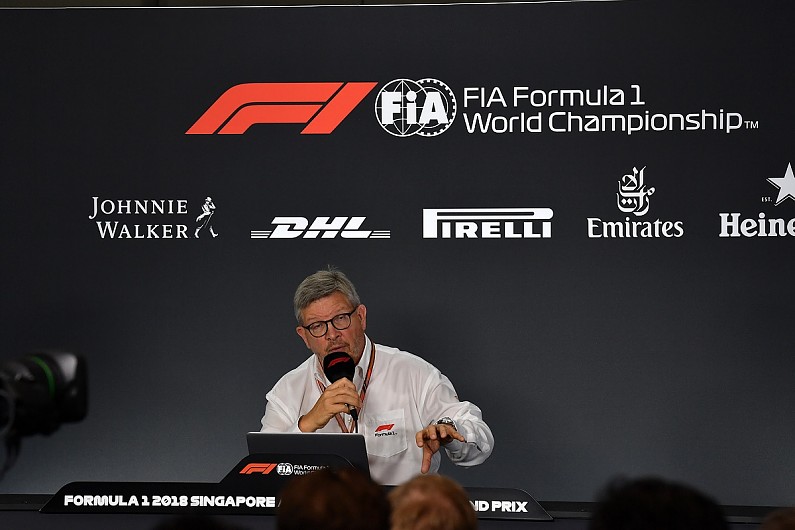 Brawn also explained that his senior role within F1 means it would be wrong for him to offer his own view on the incident.
"I can understand how Vettel feels and I know Ferrari intends to appeal the decision," he said.
"I also know what a difficult job the stewards have, as they have to reach a their decision in a very short time, producing a verdict that can affect the outcome of the race.
"As such, I don't want to give an opinion on the decision, because in my position it would be wrong to do so."