Renault needs to look at the options beyond extending Nico Hulkenberg's contract as it mulls over its 2020 Formula 1 driver line-up, according to team boss Cyril Abiteboul.
Hulkenberg has raced for the works team since 2017 and played a key role in its rise up the grid, beating his team-mates over the two full seasons completed so far and finishing seventh in the drivers' championship last year.
He has now been joined at Renault by ex-Red Bull driver and multiple race winner Daniel Ricciardo, who has a deal for next season whereas Hulkenberg's current arrangement expires after 2019.
Last year, Renault was linked with a loan deal for Mercedes protege Esteban Ocon before signing Ricciardo.
Asked about Renault's driver situation for 2020 and if the team would have another look at signing Ocon, who has been sidelined this year, Abiteboul said: "The answer to the first question is in the second part of the question.
"The situation is clear. We have a two-year contract with Daniel. Nico's contract, the initial term is coming to an end at the end of this year.
"There is some mechanism of options as has been commented on press – which I'm not going to disclose the details [of] – that can kick in.
"It's maybe that we continue our journey with Nico.
"Nico has delivered for the team, clearly, and if you look at where we were when Nico joined us and where we are today, it's crazy the change to the team, to the buzz.
"Clearly the drivers are no stranger to that, it's not just engineers."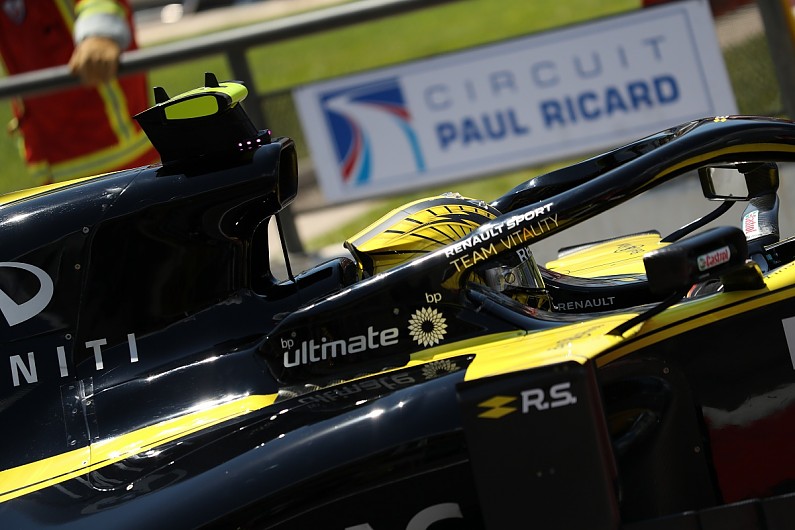 Hulkenberg has scored 124 of the 207 points Renault has scored since he joined in 2017.
Those efforts have been key to Renault finishing sixth and fourth in the constructors' championship in the seasons Hulkenberg has raced for the team, and Abiteboul said "we need to give credit to that".
"But also we need to look at the options, like everyone is doing, like I'm sure Nico is doing," Abiteboul said.
"Things are open for him and for us, but there is also an option in place so that we can possibly continue our journey together.
"We will see, we'll see probably after the summer break will be the right time to sit down, discuss it on the basis of fact and desire also."
Mercedes boss Toto Wolff was left unhappy last year when Renault went back on an apparent verbal agreement to run Ocon in 2019.
Asked in France if he would hold negotiations with Abiteboul over loaning Ocon out again, Wolff said: "One thing is for sure, I like Cyril, but in order to become a gentleman with a handshake he needs to restore his gentleman's image.
"We're looking at all options. Esteban is a hot topic.
"He's one of the most promising young drivers and he deserves to be in F1. We can see that with the interest he generates for next year.
"I'm very optimistic that we'll see him in an F1 car next year."